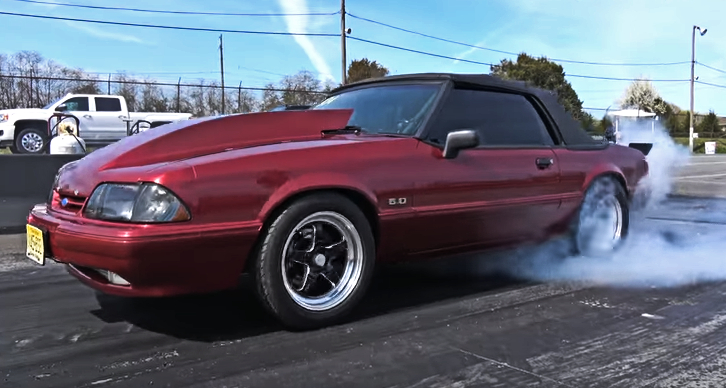 Testing its new set up tuned by Fonse Performance this Convertible Fox Body Mustang goes really violent when the boost hits. Definitely needs some hard work to get the chassis and suspension dialed in, but the turbocharged small block Ford V8 motor has tons of power. I'm looking forward to see this killer Vert Fox Body Mustang back on the race track when it will be able to go straight.
Check out the video and let me know how do you feel about this build.
---
Did You See Roger Miller's 347 Stroker Powered Fox Body Mustang Yet?
---
---

---