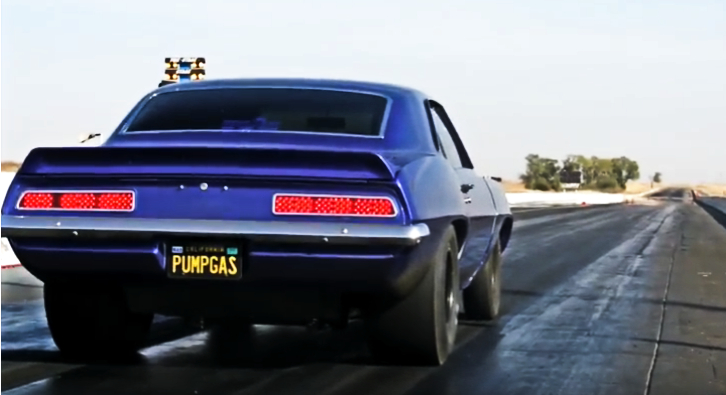 This 1969 Chevrolet Camaro not only looks mean and sounds intimidating but the driver smokes both old and new muscle cars like he is playing a video game. Word on the street is he completely murdered a GTR at the track as well.
Of course to run this fast, besides a skillful driver and great tune you need a serious powerplant. This 1969 Chevrolet Camaro sports a massive 565 cube big block Chevy V8 equipped with F2 Procharger and meets no challenge to constantly pull 9-second passes.
Check out the video from Sacramento Raceway to see this beast running. Watch, Enjoy & Share!