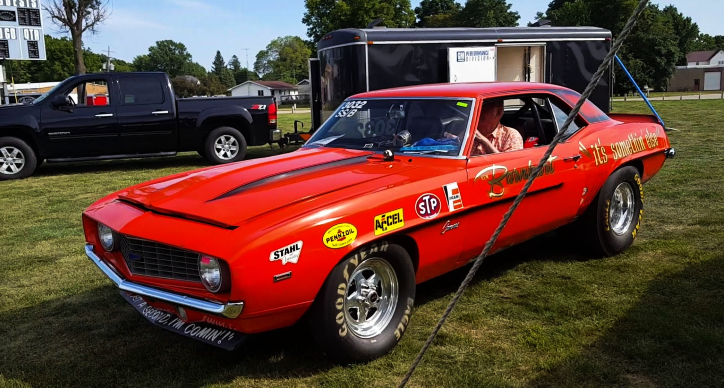 You might have seen the number 16 of just 69 Camaros produced with the all aluminum 427 Chevy V8 engine. This ZL1 Camaro has attended multiple car shows and was featured in Super Chevy Magazine about 15 years ago. No stranger to drag racing, the original owner Ken Barnhart heard about the ZL1 Camaros in 1969, but couldn't find one at the dealers in his area.
Then he saw Fred Gibb's ad in a car magazine, gave him a call and became one of the 50 men who purchased a ZL1 Camaro from the Fred Gibb's Illinois Chevrolet dealership. Painted in Hugger Orange with Black interior and fitted with the mighty 427 V8 paired with Muncie 4-speed, Ken Barnhart's 1969 Camaro ZL1 was bought with one purpose – Super Stock drag racing.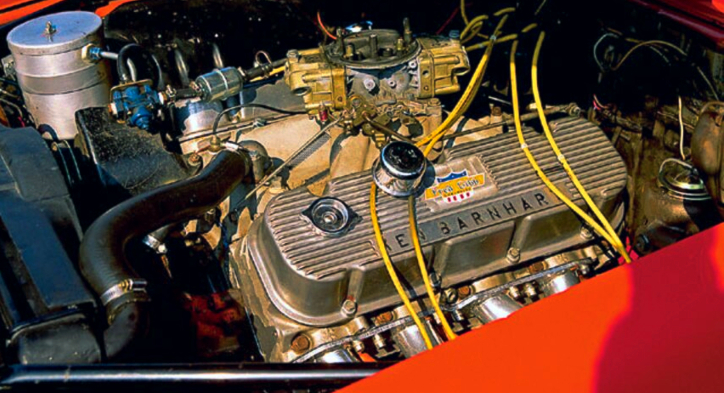 Competing in the 50's and early 60's Mr. Barnhart had a short break, but his new toy brought him back to the track. He raced the ZL1 Camaro until 1985, won quite a few titles with it and currently takes this iconic Chevy muscle car to shows.
An interesting part of the story is that for some reason Ken replaced the factory ZL1 engine with a duplicate right after the purchase, but still has the original zero-mile 427 V8 at home. Play the video to hear the voice of this ZL1 Camaro at the Fred Gibb's car show.
Don't Miss on Hot Cars: 1969 Camaro ZL1 Banging Gears