For those of you who grew up in the 80's a single glance at the "Fair Warning" 1967 Mustang is enough to figure the owner of this striking Stallion is a huge Van Halen fan. But Andy Gestautas is also a true gearhead drag racing his very first car since 1988.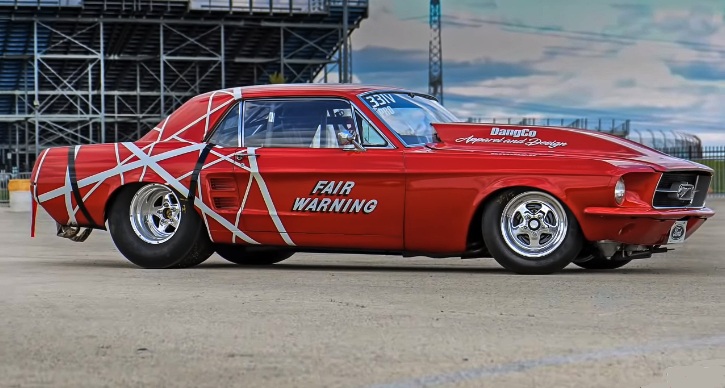 Acquring a straight-6 cylinder 1967 Mustang right after high school, Andy has changed variety of set ups during the years and currently owns one of the hottest classic Mustangs you can see at the drag strips. It is painted like Eddie Van Halen's frankenstrat guitar and named "Fair Warning".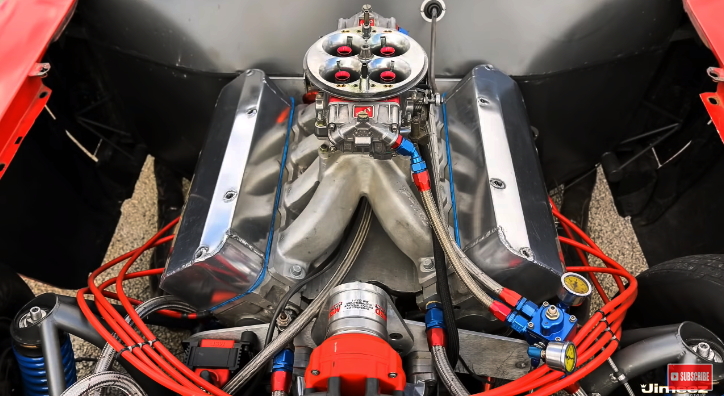 The last transformation was done in 2011, when Andy built a full chrome moly chassis car with the support of Dennis Spal at High Speed Welding. The "Fair Warning" Mustang sports a Rhyne Engines built 404 SBF topped with 1150 Diminator pushing 790hp with its best ET being 8.43@158mph.
My man James Hrovat did a great video of the Mustang. Check it out and smack the Like!
---
You May Also Like the Home Made Mustang 427 Race Car "Krazy Hoss"
---
---

---