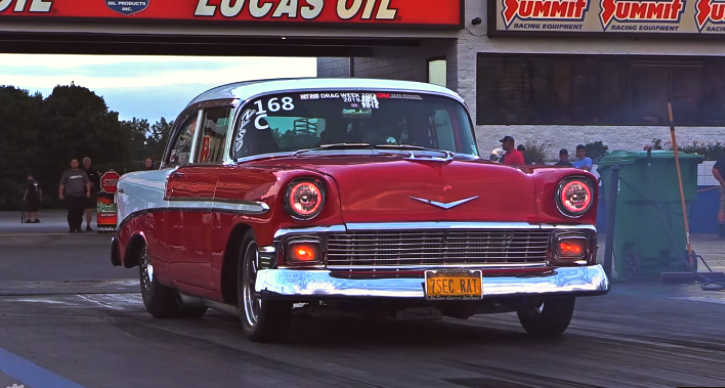 Owner of this 1956 Chevy since the 80's, the guy has been constantly working on it and went through various set ups during the years. He has really stepped his game up for Drag Week and the Tri-Five with license plate "7Sec Rat" was one of the most impressive cars at the event.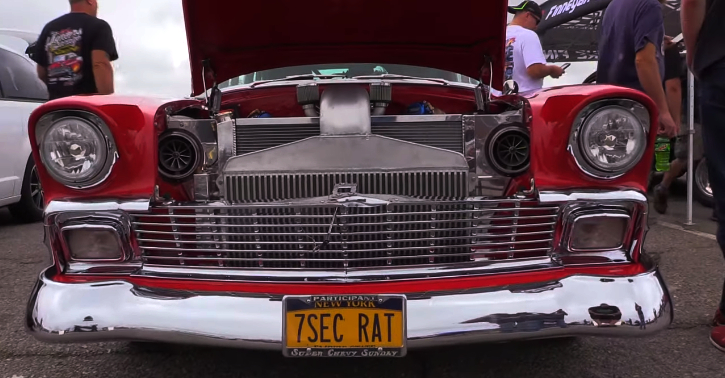 Powered by a 540 Big Block equipped with a set of 88mm turbochargers, the '56 Chevy makes around 2,200 horsepower to the rear wheels running on E85. The Tri-Five moves like it's on rails and makes 7-second quarter mile passes look easy.
Check out BigKleib34's video to see the Twin Turbo 540 Big Block Chevy at Drag Week!
---
You May Also Like David Roy's 1000hp Small Block Chevy Camaro Video
---
---

---