Here is another awesome drag racing video filmed by my man James Hrovat at Byron Dragway. This time we have couple of naturally aspirated big block Chevy muscle cars running single digit 1/4 mile.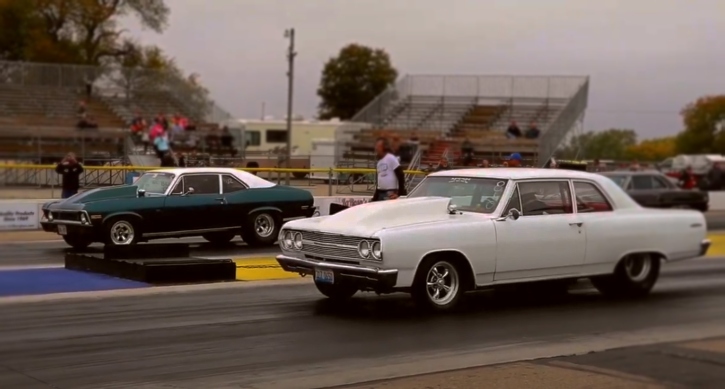 Greg "Bubba" Taylor who is a regular at Byron with his 1965 Chevy Chevelle powered by aluminum 601 cubes V8 versus the 2014 Drag Week Modified N/A Winner Brad Dyer with his 605 cubes V8 powered 1972 Chevy Nova.
Watch the awesome Chevy match race and let me know which car do you like better.
Did You See Our 5 Monstrous Big Block Chevy Muscle Cars Video?