Purchased for $50 of Craigslist, the Chevy Nova wasn't in top shape (lol) but the guys didn't bother spending too much on a body work and paint either. Weight was reduced by removing pretty much everything from the interior.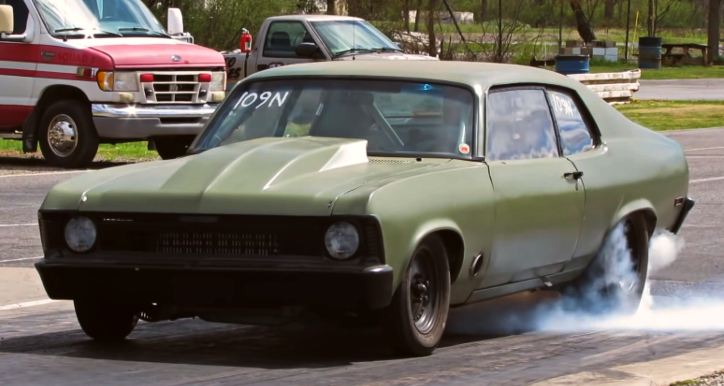 The Chevy Nova factory leaf springs have been converted to a 4-link suspension, the rear end is a cheap Ford 9″ with 3.64 gears. Moving forward the driveshaft is upgraded to handle the power, and the tranny is a built TH400.
The powerplant is a destroked 6.0 liter LS reducing the torque, so the Nova can hook better on a no-prep surface. The boost comes from a pair of Ebay snails (75mm and 78mm) going into a twin turbo intercooler, and Victor Jr. intake.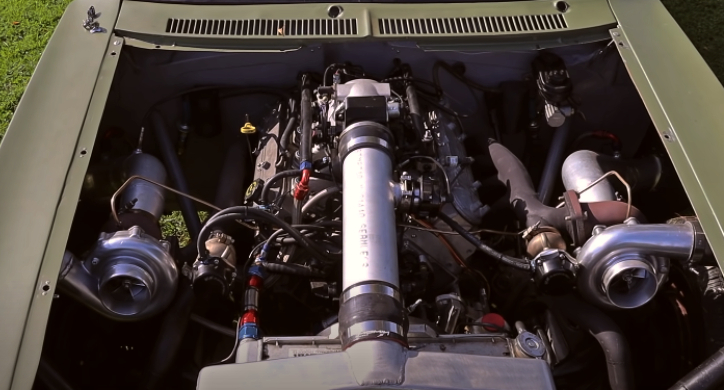 The Chevy Nova is getting quicker every pass, with the best one being 8.62 at 161mph. They couldn't utilize all the horsepower the car made on the dyno, so once they figure out how to run more boost, 7-seconds will be next.
Play the Nivlac57's video to see the 1,000hp Chevy Nova budget build drag racing.
Don't Miss on Hot Cars: 454 BBC Original Paint Chevy Nova Sleeper