Today we have a very exciting 1/4 mile drag racing video brought to you by Cars and Zebras. Couple of legendary American muscle cars meet at the US 131 Motorsports Park in Michigan for a single time trial heads up race.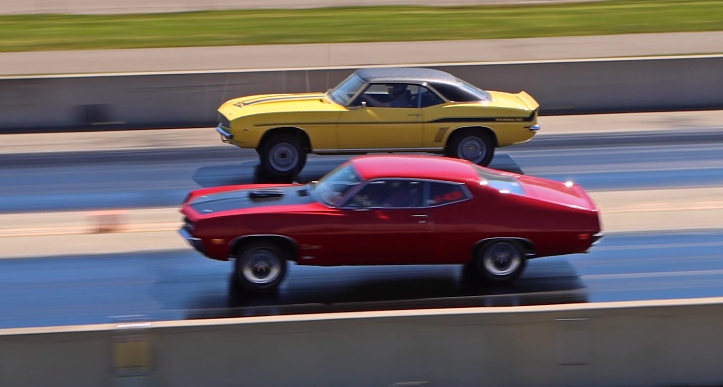 A 1969 Chevy Yenko Camaro powered by the mighty 427 V8 paired with 3-speed automatic and 4.33 geared rear end lines up against a 1970 Ford Torino fitted with bold 429 Super Cobra Jet mated to a 4-speed and 4.57 rear gears.
The fascinating 1/4 mile drag race is even more entertainng with the commentary by Cars And Zebras. Check it out and let me know what are the factors determining the winner.
Don't Miss the 396 Chevy Chevelle Vs 429 Ford Mustang 1/4 Mile Race