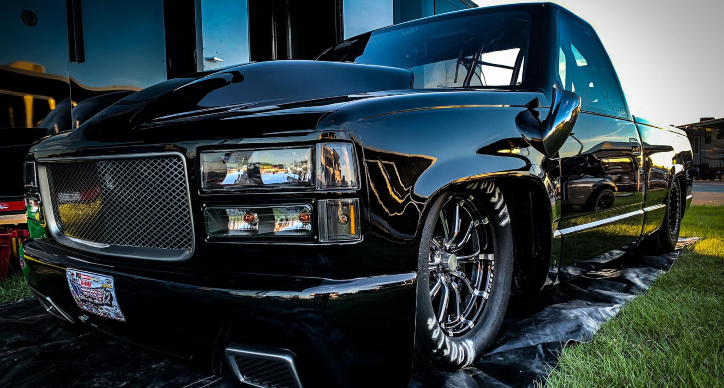 Starting with a 1989 Chevrolet C1500, Ray Morton has built one of the cleanest and fastest full size Chevy trucks in the World to dominate the grudge scene. While it has carbon fiber tailgate and fiberglass front end, MAXIMUS retains its steel cab, doors and bed with a weight of 2,800lbs.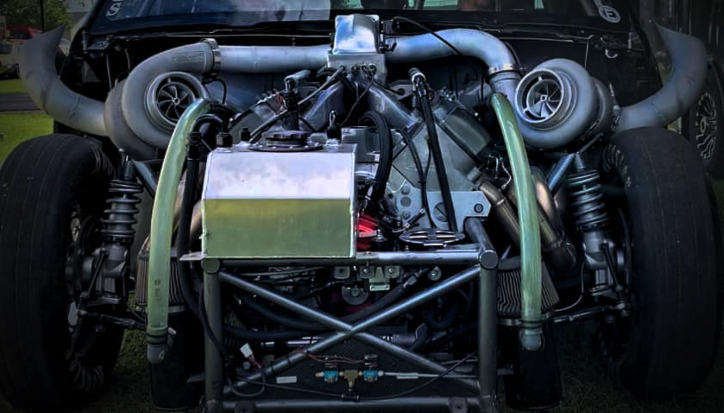 With its mile deep Black paint Ray Morton's Chevy truck has a super clean and mean appearance. The engine bay of MAXIMUS is fitted with twin turbocharged big block. I'm not sure how much power it makes, but it goes from 0 to 60mph in 1.1 seconds. Not bad for a full size truck, right?
Play Jmalcom2004's video to see Ray Morton and MAXIMUS flying down the track.
You May Also Like the Metal Brothers Built 1985 Chevy C10 Truck Story