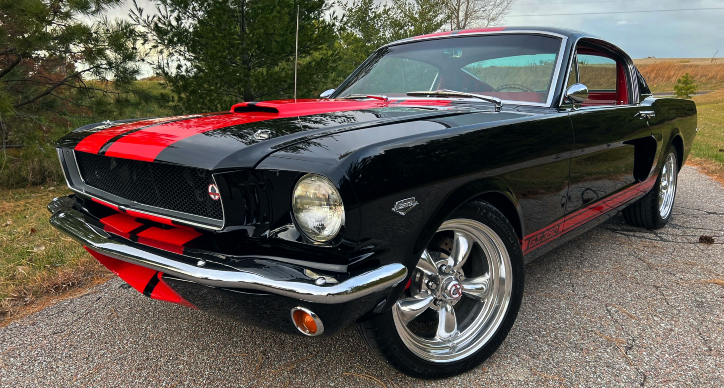 Built about 5 years ago, this is one of the most astonishing custom classic Mustangs I have seen in a while. Slightly enhanced factory appearance combined wth modern Ford performance, this 1965 Mustang is great for both show and go.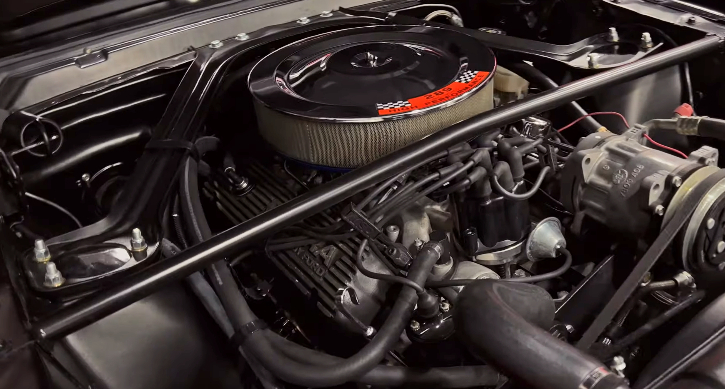 The mile deep Black paint with Shelby style Red stripes and 5-spoke chrome wheels is a beautiful combination. The Red interior is very stylish, and under the hood sits a 347 Stroker engine pushing north of 400hp controlled by a 5-speed.
Play the Restore a Muscle Car video to see more of this customn1965 Ford Mustang.
You May Also Like Ed Curlee's 600hp Dart Block 347 Ford Mustang