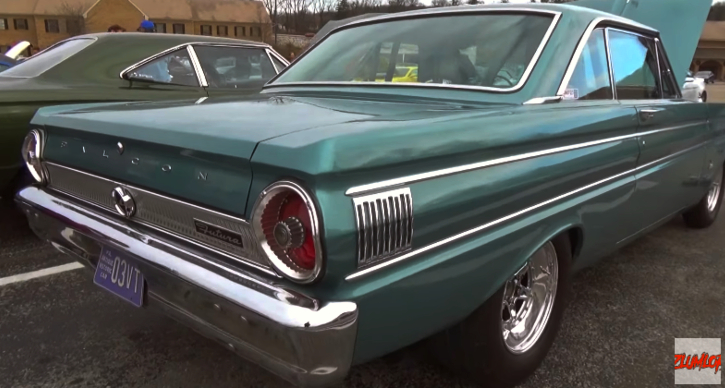 While some will say the Ford Falcon is rare and therefore owners should keep them original, these cars make really nice pro street builds, and this '64 Falcon Futura is a good example.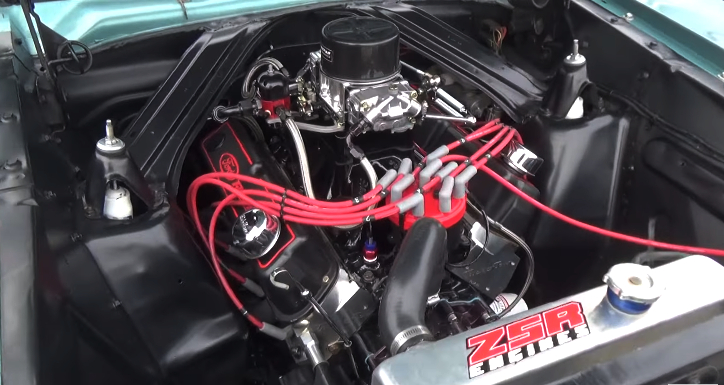 I like that there are no crazy body mods and all the chrome is still on place. On the inside things looks pretty much stock, if we don't count the seats, cage and the shifter. The factory 260 engine has been swapped with Ford 347 Stroker.
Zlumlord has filmed a quick video of this Pro Street 1964 Falcon Futura. Check it out!
Did You See the Original Owner Ford Maverick Sprint 302 Story Yet?