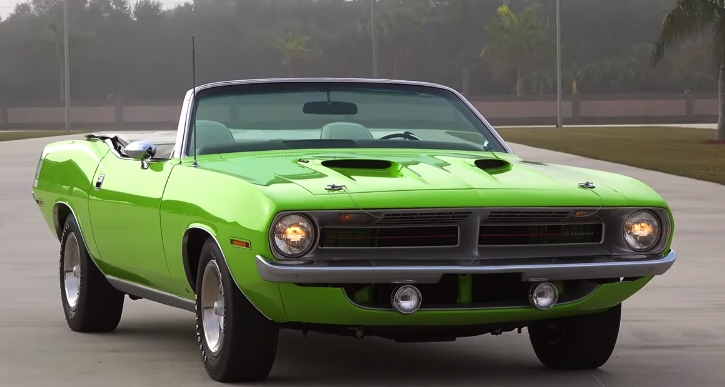 Mopar muscle cars were a big hit in 1970 with their High Impact colors, and while I understand not everyone is a fan of the Lime Light (FJ5), this Convertible Plymouth Cuda has a lot to impress you with. In fact, it is 1 of 1 according to the Chrysler Registry.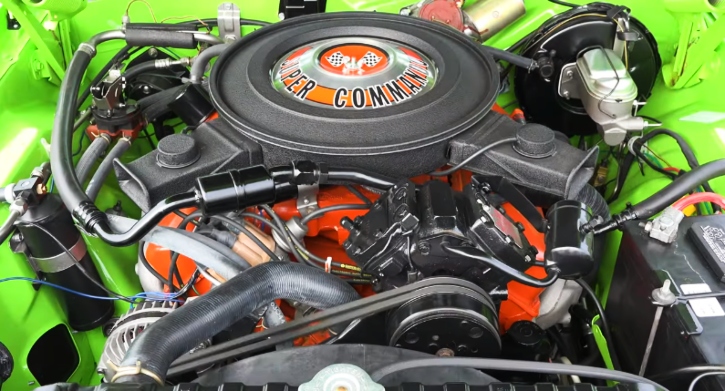 This Convertible E-body is loaded with options, including a factory air conditioning which is why they couldn't fit anything bigger than a Four Barrel 440 powerplant in it. Greg Thomas and Frankie Smartnick have invested more than 2,000 hours restoring this 1970 Plymouth Cuda. The remarkable Mopar now lives in the American Muscle Car Museum in Florida, and looks just like when it came off the Hamtramck assembly line.
Play the video to see more of this Lime Light 1970 Plymouth Cuda 440 Convertible!
A Very Nice Story: 1970 Plymouth AAR Cuda Gets Rescued After 40 Years