While the Ford Falcon first generation remains one of the highest selling cars, today these cute compacts are not very popular. As these are unexpensive, most people build pro street cars or even gassers, but you rarely see a nicely restored 1962 Ford Falcon like this one.
Check out the quick video on Fred Erben's 1962 Ford Falcon and read more about it below.
When Fred approached me, we talked about what to include in his 1962 Ford Falcon story in order to make it more interesting. "Well, it has a six-cylinder and a stock exhaust, nothing exciting" said Fred. Later on I thought that's the most exciting part. We feature fire breathing muscle cars everyday, but that was something else.

Fred purchased the 1962 Ford Falcon towards the end of 2021 as a fully restored Tuscon, AZ car, which needed no work. At his age, that's exactly what he was looking for, a reliable and affordable vintage car that he is not going to be working on, but rather enjoy as often as possible.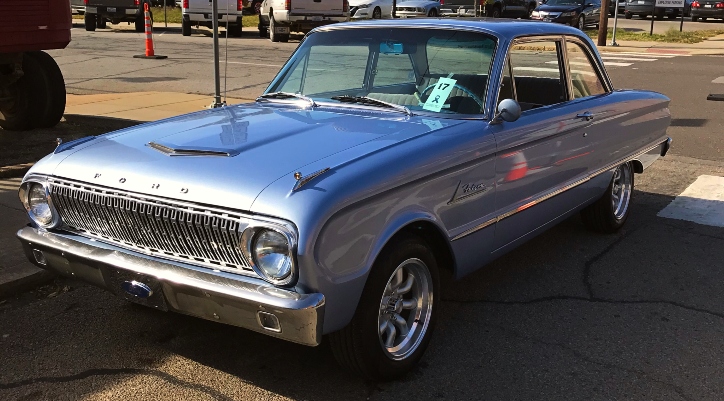 "This is the first car in over 20 years that I did, virtually, no work on except to add the tires and wheels. It has zero rust, all body panels are perfect, interior is great, all new glass, undercarriage looks like new. It is an amazing car. Only improvement it needs is new bumpers"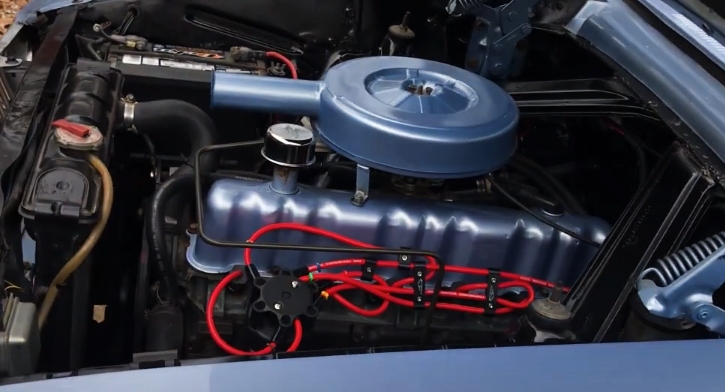 Being into hot rods for decades, Fred shares the restoration performed on his 1962 Ford Falcon is one of the finest he has ever seen. They have even changed the color from the factory Metallic Beige to Ice Blue Metallic, and there is no evidence anywhere. The only other modification is the original 144 inline six engine being swapped with a 200 cubic inch from a 1965 Mustang, still controlled by the factory Ford-O-Matic 2-speed trans.
You May Also Like the Ford Maverick Original Owner Story