Like the guys at Motor Car Group described this 1957 Chevy Bel Air restomod when it was part of their inventory: "Every now and again a car comes along that makes us pause and think, this is the way it's done"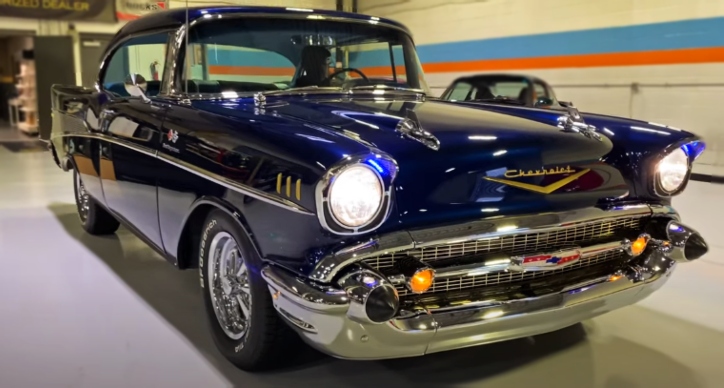 A combination of GM Neptune Blue metallic and set of Cragars make this '57 Chevy a fabulous looking hot rod. The interior is very stylish with my favorite part being the Dakota analog/digital gauges ambient blue glow.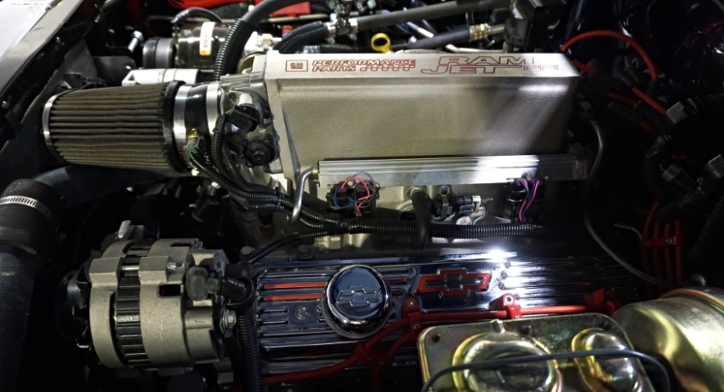 When it comes to performance, this restomodded '57 Bel Air does not disappoint. The 350 Ram Jet is paired with TCI Street Fighter tranny and 3.50 geared rear, and has a great V8 sound achieved with Hedman headers and PYPES exhaust.
Check out the video to see and hear more of this marvelous '57 Chevy Bel Air restomod.
Did You See the Story of John Haldemann's 57 Chevy Bel Air?