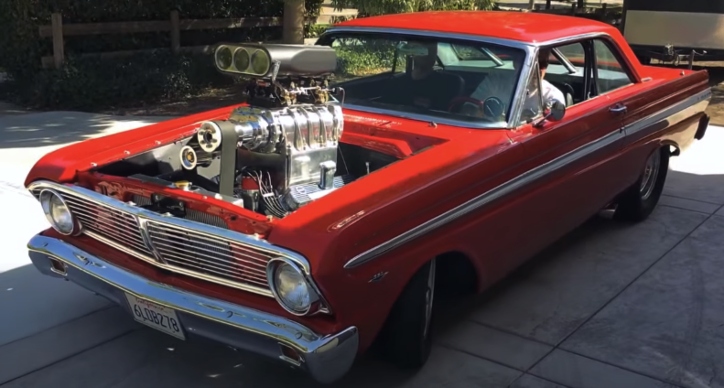 The blown small block 1965 Ford Falcon pro street build we featured few days ago got a lot of love, so I thought I will show you another one, but this time running down the quarter mile.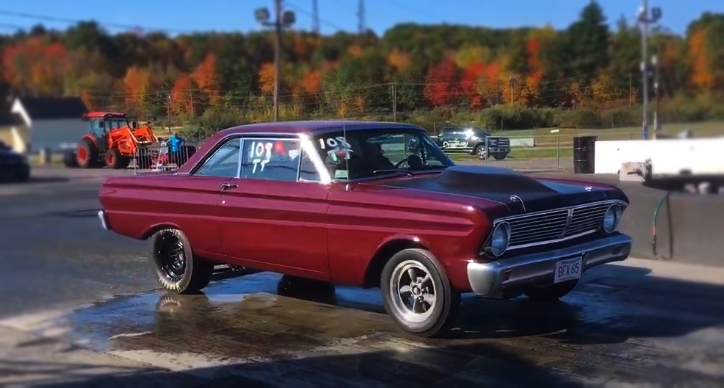 This little beast packs a small block Ford 331 stroker engine dressed with AFR heads and mated to manual transmission. The 1965 Ford Falcon is well dialed in, and the 60-years old Ken Mitrano knows very well how to handle the stick. Perfect launch and respectable 11.6 seconds at 118mph ET.
Play the video from New England Dragway to see the 1965 Ford Falcon 1/4 mile pass.
Did You See Fred's Beautifully Restored Ford Falcon Video?