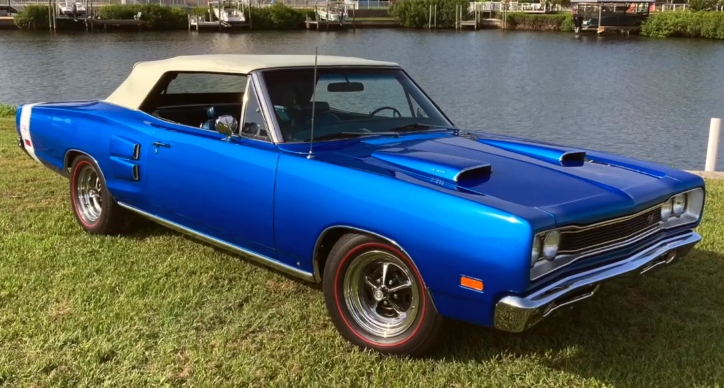 The beautiful color scheme and early model Magnum 500's definitely make this Convertible 1969 Dodge Coronet R/T stand out. If you are wondering why the B5 Blue looks a little darker, that is because the Mopar is actually painted in late model Jeep Intense Blue Pearl color. Still looks great though.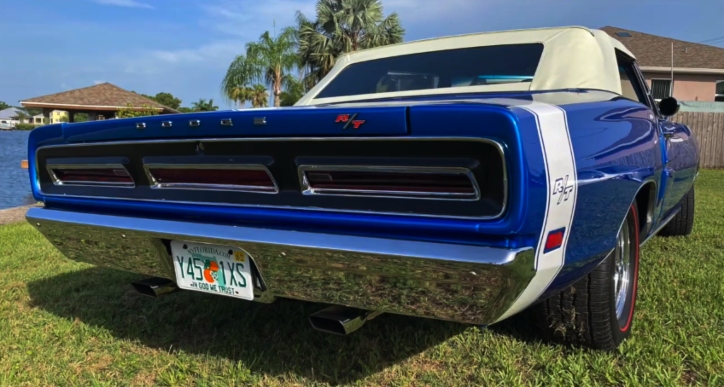 Of course being an R/T model, the 1969 Dodge Coronet has plenty of muscle under the Ramcharger hood. The factory 440 Big Block powerplant has been enhanced with Purple Shaft cam and 750CFM carb. The owner loves the Mopar just the way it is and enjoys it on the open road as often as possible.
Play the Muscle Car Campy video for the full story of this Convertible '69 Dodge Coronet
Did You See Dave's 1970 Dodge Coronet Super Bee Story?