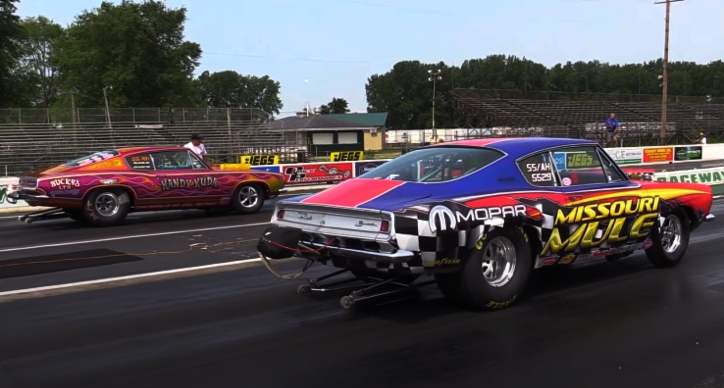 If you are a Mopar person or a Super Stock drag racing fan, then these two Fishes need no introduction. The Kandy Kuda lines up next to the Missouri Mule during the JEGS SPORTS Nationals event. It is just a quick single pass video brought to you by RPM Army, but seeing a couple of HEMI powered Cudas screaming down the track is a real treat.
Play the video to see the Super Stock HEMI Cudas flexing muscle at National Trail Raceway.
Did You See Dave's Nostalgia Super Stock Barracuda Video We Did?