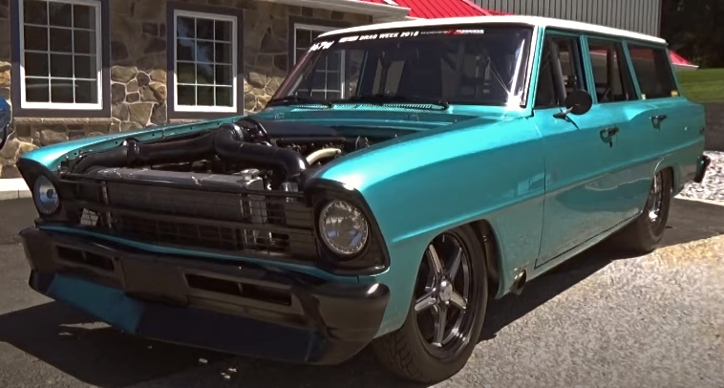 Super clean 1967 Chevy Nova wagon, which you can run down the track or take your family for a cruise, that is my kind of hot rod. A street/strip build that gets tons of attention at car shows, and runs high 6-seconds at over 200mph.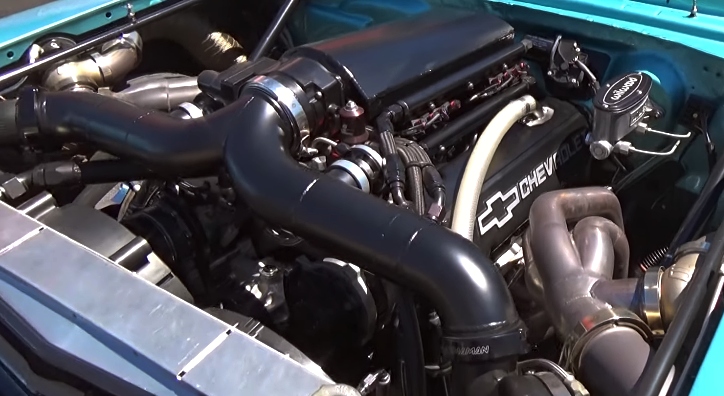 The 1967 Chevy Nova wagon packs a 540 Big Block powerplant boosted by a pair of 91mm turbos. It has Kirkey racing seats and full cage, and yet there is a comfortable back seat, which fits three family members. How cool is that?
Play Zlumlord's video to see and hear more of this wicked 1967 Chevy Nova wagon build.
Did You See the Chevy "Tootsie" Nova Race Car Story?