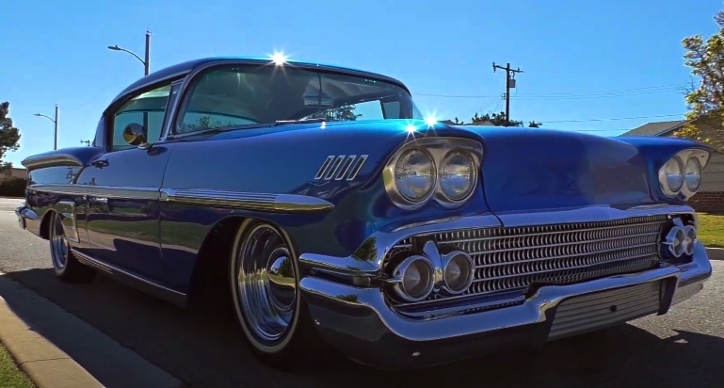 This fabulous 1958 Chevrolet Impala was listed for sale not long ago at Spuds Garage but just because the classic car already has a new home, does not mean we can not admire its beauty. I mean, how often do you see one of these true icons of American automotive industry, especially in such pristine condition.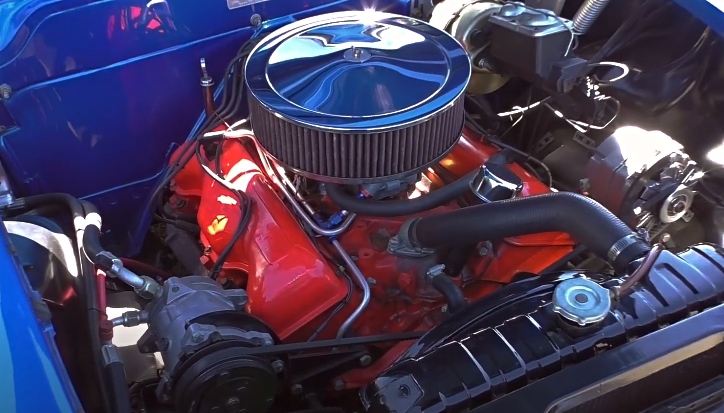 Built by the previous owner for a wedding anniversary, this 1958 Chevrolet Impala is a labor of love. The classic has been customized, but retains its astonishing style. The Marina Blue paint is flawless, the chrome reverse wheels with baby moons and whitewall tires look great. The interior invites for a pleasant ride, and the fully rebuilt 348 four barrel Chevy V8 engine paired with TH350 trans is perfect for cruising.
Watch the video to learn all about this '58 Chevrolet Impala from Brian of Spuds Garage.
Did You See Jim's Dual Quad 409 Chevrolet Impala Story?