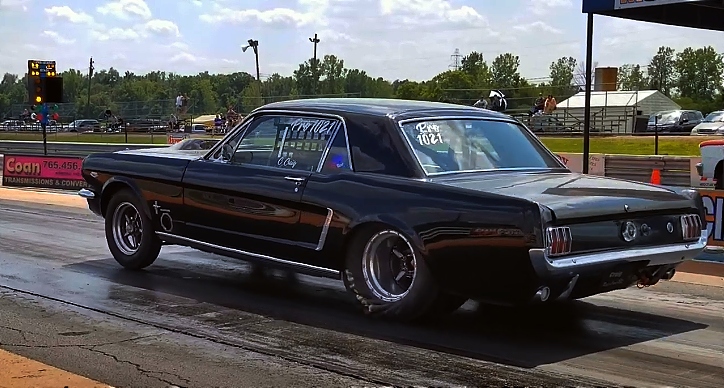 While the old Mustang coupes never saw the popularity of the Fastbacks among classic car collectors, the little pony cars are certainly much more appreciated by racers. Caleb Craig's 1965 Ford Mustang is a great example.
Super clean and mean look, and plenty of go coming from a Small Block Ford punched to 438 cubes. I am not sure what is Caleb's best ET, but the '65 Ford Mustang hooks great and runs like it is on rails. A well dialed-in race car.
Play the TheNinjaEar video to see Caleb's 1965 Ford Mustang in action at Muncie Dragway.
Don't Miss the 7-Second N/A Small Block Ford Mustang