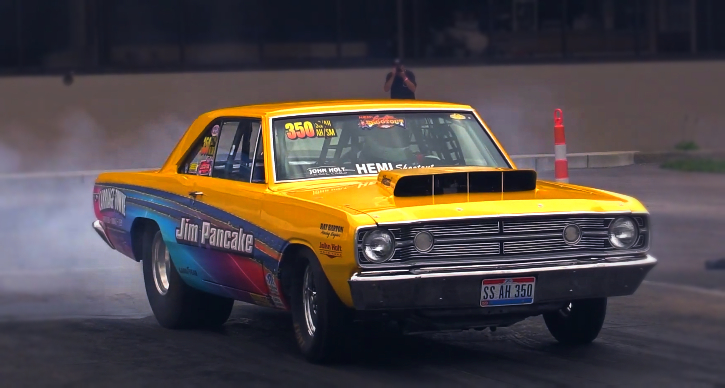 Jim Pancake is a name every Mopar man knows. The Ohio drag racing legend has been entertaining the crowd at National Trail Raceway for ages. Besides being a great racer, those who know Jim in person will say he is a great guy as well.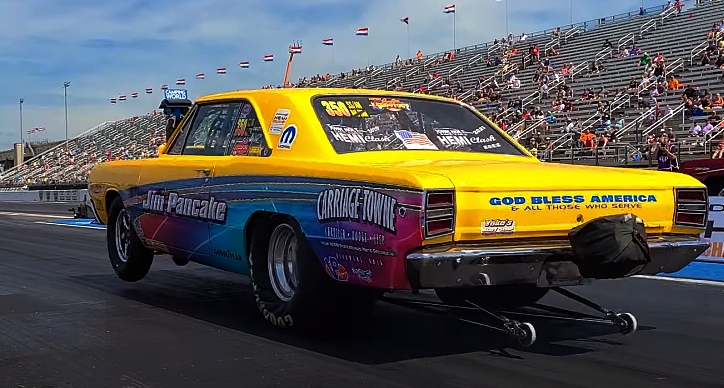 Today I have some action for you filmed during the 2022 Dodge HEMI Challenge event at won by Steve Comella. But the 1/4 mile pass you are going to see is Jim Pancake running 8.46 seconds at 159mph with his 1968 Dodge HEMI Dart.
Play Andrew Holt's video to see Jim Pancake's Super Stock '68 Dodge Dart in action!
You May Also Like the 1968 Dodge Dart "Hell's Hemi" Story