Beat up 1967 Chevy Chevelle with no hood, no interior, no back window glass etc. takes on a slick Cadillac CTSV. There is no need to tell you who won that street race if you are seeing it on my website, right? Definitely one of the coolest old vs new drag racing videos I have watched lately.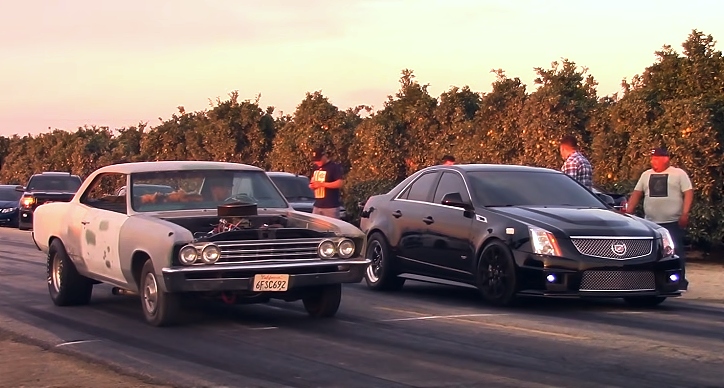 Obviously, being a newer car the Cadillac is better in pretty much every way. Powered by a Supercharged V8 pushing 650hp and 700ft-lbs it is no slouch either. When it comes to the '67 Chevelle it looks like it came out of a horror movie. If you look up the word "Brute" in the dictionary, you will probably see a picture of it.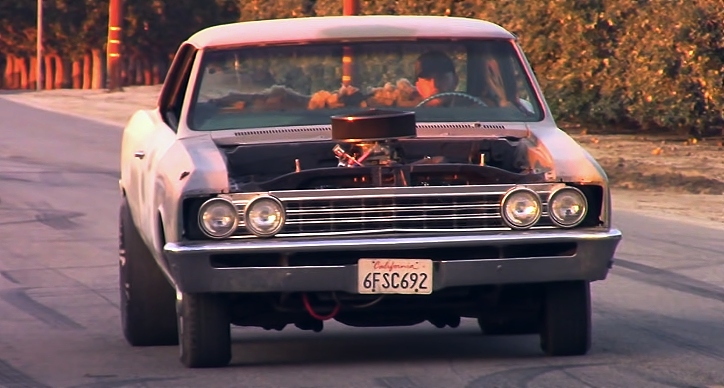 Fitted with a naturally aspirated 454 Big Block Chevy punched to 496 cubes, the 1967 Chevelle shows up and without doing any tuning or practice runs takes the win. Like the old school car guys will say, sometimes there really is no replacement for displacement. Play the 5150GringoGarage video to see the Chevy Chevelle Vs Cadillac CTSV race!
Did You See the Chevy "Tootsie" Nova Race Car Story?