Those of you familiar with NASCAR history will surely remember the 1964 Ford Thunderbolt built by Holman Moody and driven by Edward Glenn Roberts Jr. also known as Fireball Roberts. After being sold and raced in Europe for a while, the original unibody race car disappeared. However, in the early 2000's John Holman's son Lee who currently runs the company decided to built a tribute to the experimental car.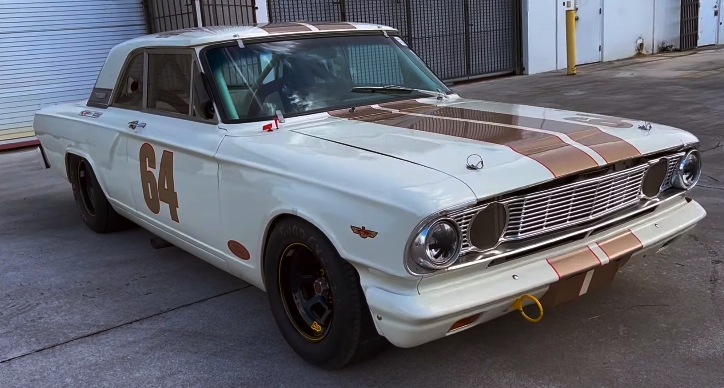 It is unclear how many tribute cars were built. According to some sources like this Motortrend article from 2006, Holman Moody planned to build four, while others say five. One thing is certain, this 1964 Ford Thunderbolt is the second made. With most of the parts used being original, this example was built as close to the NASCAR experimental race car driven by Fireball Roberts as it gets.
While the factory Lightweight Ford race car was built of a 1964 Fairlane post, Holman used a 500 model for this Thunderbolt. In fact, he used a very well preserved one owner original California car, and the seller was shocked when he realized they were turning it into a race car. The most noticeable difference would be the cage as FIA is all about safety, therefore their requirements are inline with modern day technology.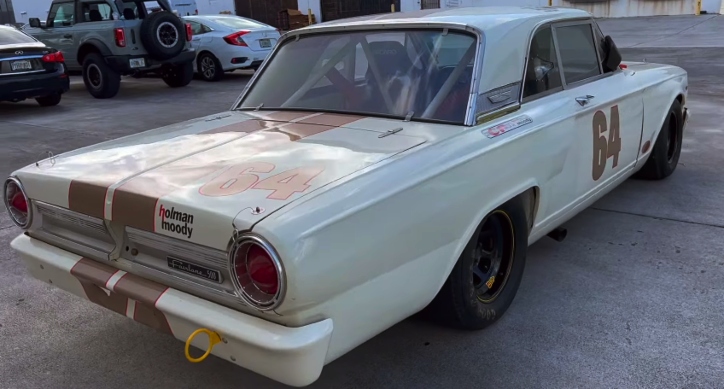 The 1964 Ford Thunderbolt engine bay is fitted with 427 Side Oiler dressed with Edelbrock aluminum heads, Eagle rods, Wiseco pistons and Holman Moody dual plane intake topped with pair of Holey 750 four barrel carbs. The powerplant is rated at nearly 500hp controlled by Jerico 4-speed trans and Detroit Locker 9-inch rear end with 3.50 gears.
The #2 Holman Moody 1964 Ford Thunderbolt tribute was sold in 2009, and hit the race track once in 6 years. In 2015, the owner sent it to the Rhine Enterprise restoration shop in North Carolina for further modification. $34,000 were spent only on the 427 Side Oiler rebuilt by Nuskool Race Engines.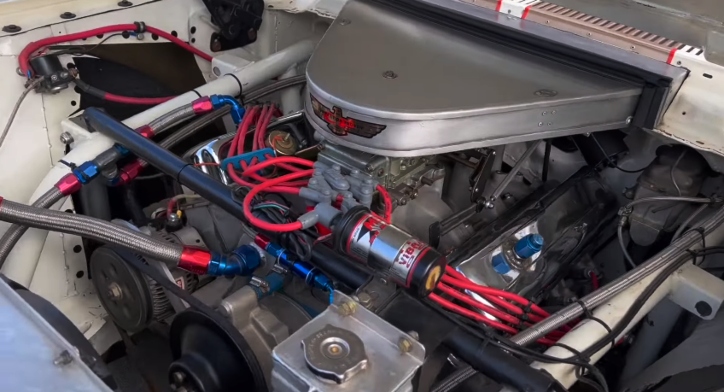 After being listed on Bring A Trailer, the 1964 Ford Thunderbolt changed hands again. I am not sure how much the new owner paid for the Holman Moody race car, just saw the highest bid was $125,000. Here is a quick video for you to see and hear more of this beast.
Don't Miss Kurt Neighbor's 1964 Ford Thunderbolt Story