Today we are going to look at one beautiful 1971 Plymouth Cuda. It is not a factory HEMI car, but it is very well put together and it has a 4-speed. It is not a million dollar Mopar either, but if it was it would not be out on the road as often.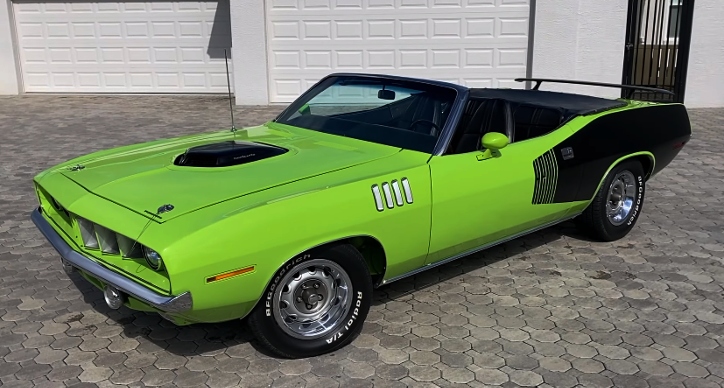 Have you ever experienced the thrill to ride in a Convertible HEMI powered Mopar? Well, I have not, and truly enjoyed this opportunity provided by Jim a.k.a Muscle Car Campy and the 1971 Plymouth Cuda owner Dan Fling.
Dan is not a die hard Mopar guy. He has a variety of old muscle cars, and enjoys every one of them the right way, on the road. Jim who is a former editor for major car magazines had a chance to drive the HEMI Cuda, and they had a good time.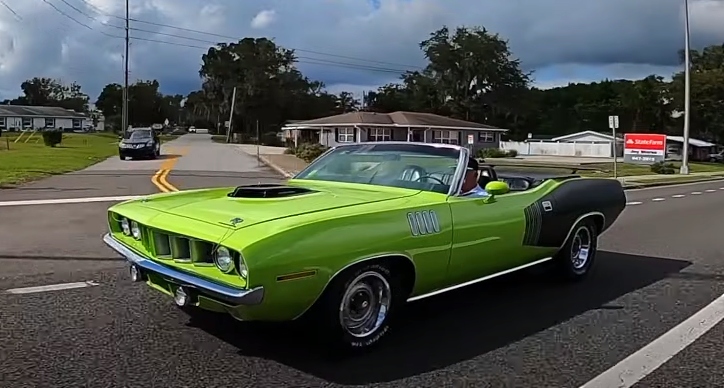 Check out the video to see a little more about Dan Fling's Convertible 1971 Plymouth Cuda, and of course go for a ride. The 426 HEMI sounds real good when the top is down.
Did You See Al's 1971 Plymouth Cuda 340 Build Story?