This beautiful classic automobile was born in Norfolk, Virginia as a Wimbledon White 1964 Ford Galaxie 500 Fastback with Light Beige Diamond bench seat interior and 352 four barrel V8. In the early 90's it was transformed into what you see now.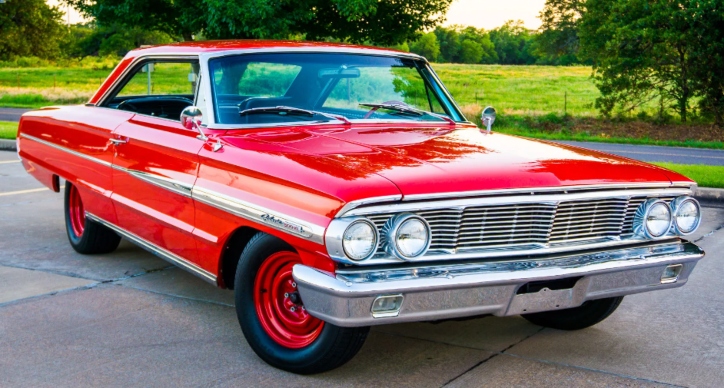 In this article we will go over the modifications it received, and of course look at some photos. In the end we will take a ride in the video filmed couple of years ago when the 1964 Ford Galaxie 500 was for sale at Bring a Trailer.
The 1964 Ford Galaxie 500 was rebuilt as an XL clone, so you will notice the factory badges are missing, and the side trim was redone. It received a new Red paint, sway bar and air shocks at the back, and set of staggered 15-inch steelies.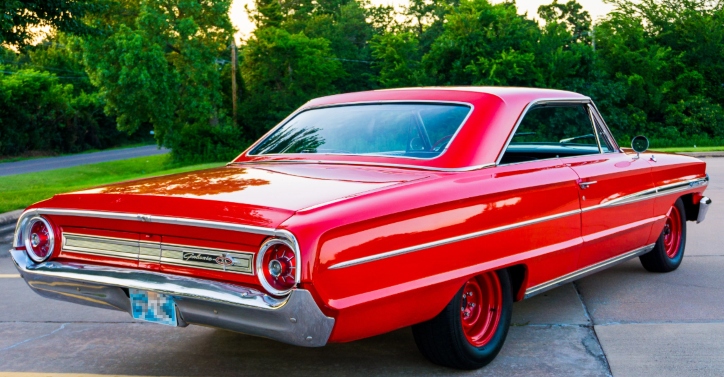 The interior was also completely redone. The 1964 Ford Galaxie 500 now has black bucket seats with center console, Autometer gauges, VDO tach, a '63 model steering wheel, and few more enhancements along with a B&M shift kit.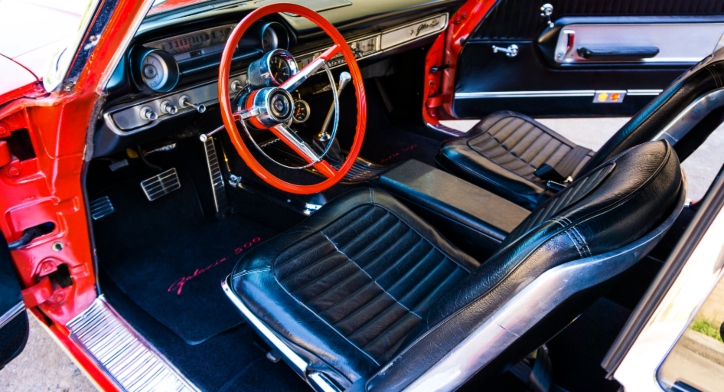 A balanced and blueprinted 390 FE has been installed during he rebuild as well. The engine is dressed with Crane cam, Arias pistons, and some Edelbrock goodies including the valve covers. The power is controlled by a rebuilt C6 auto tranny.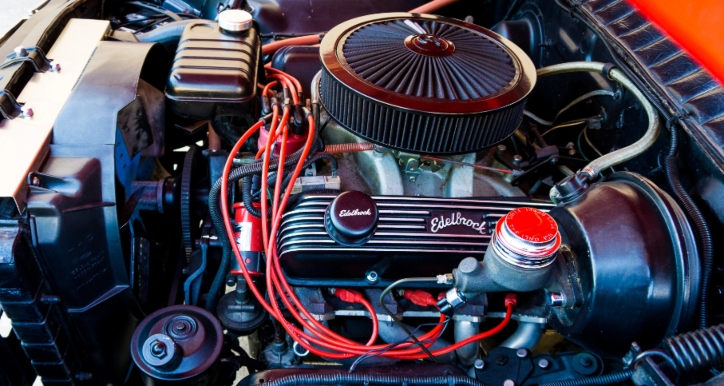 Before you get to the driving part, you will enjoy some beautiful V8 music played by the Flowtech exhaust. So get yourself comfortable, turn up the volume, and play the nice 1964 Ford Galaxie 500 video.
Did You See Tim Wheeler's Ford Ranchero GT 390 Story?