The 1968 Ford Mustang Coupe is far from the value of a well preserved Fastback. That is the reason why most builders choose to alter the Coupes. In this story we are going to take a look at one transformed into a menacing vintage racer. You might have seen it as the Trans Am Mustang attended various events like Virginia City Hill climb and Mid-America Shelby Meet.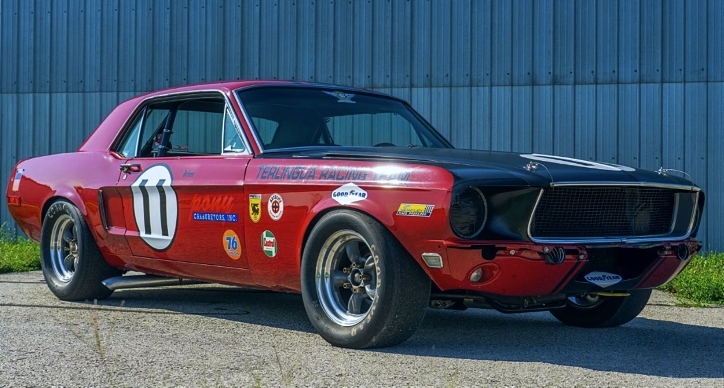 This 1968 Mustang Coupe was born in the Ford plant in San Jose. The pony served as a daily driver for the next 25 years until it was rebuilt into a Terlingua Team race car tribute. The build was executed at a shop specializing in restoration of classic Shelbys and Mustangs in the 90's. The vintage racer remained in the family until 2018 when it changed hands at a BAT auction.
As a full blown race car, the 1968 Ford Mustang has all the modifications needed in order to perform at the track. Adjustable Koni shocks all the way around, coil springs up front and Shelby traction bars are some of the suspension upgrades. The wheels are Torq Thrust's with titanium lug nuts wrapped in racing slicks.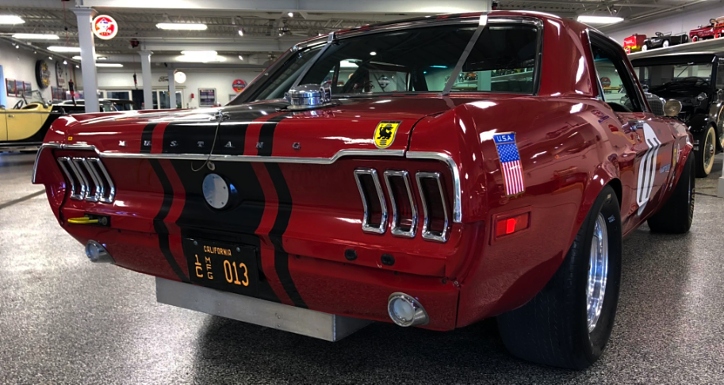 Of course, the interior is fully race-prepped with cage, buckets, harnesses and fire extinguisher. The 1968 Mustang Coupe packs a 289 small block Ford punched to 331 cubes and dressed with go fast components. The power is controlled by Hurst shifted 4-speed and 4.11 geared rear end.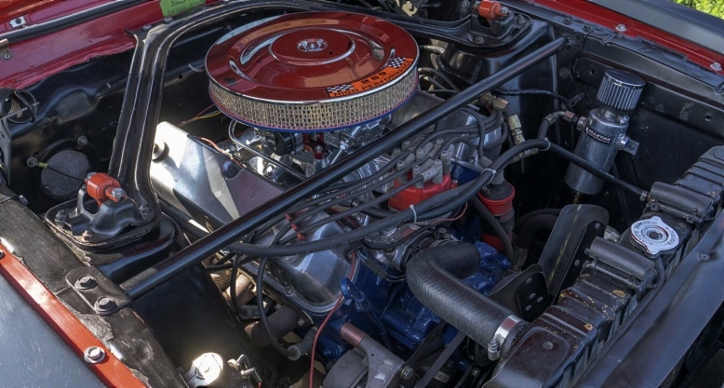 And now my favorite part. Hooker headers with cut off collectors going into a 3-inch straight exhaust will make your heart skip a beat. Turn up the volume and play the quick video brought to you by Vernon Estes. Enjoy the magnificent V8 sound of this 1968 Ford Mustang vintage racer.
Don't Miss Paul Ryder's Ford Mustang GT350 R Build Story