I've been following the progress on this guy's 1968 Chevy Chevelle for a while. During the last 3 years he went through different wheels and tires combos, changed the cam and did some exhaust upgrades. Let's see what is the current set up.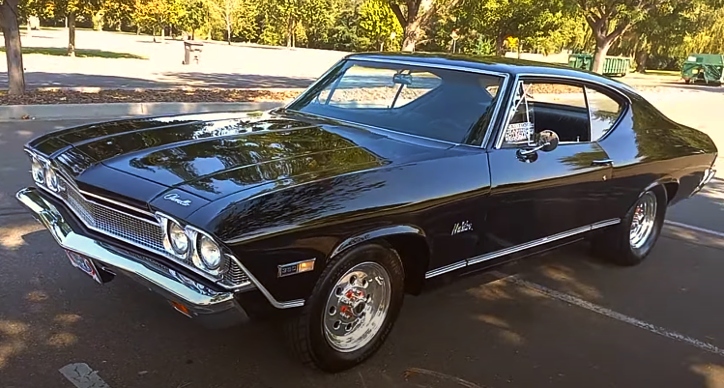 The 15-inch Weld Draglite wheels are a great choice giving the '68 Chevelle Malibu a cool old school look. The Black bench seat factory style interior looks super clean. Not a big fan of the steering wheel, but the Street Bandit B&M shifter is just right.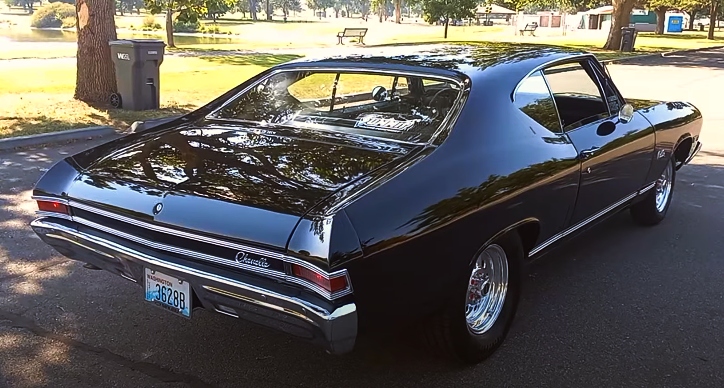 The Chevy Chevelle engine compartment is as neat as the rest of the car. The power comes from a 355 Chevy Crate engine topped with Spectre Performance cold air intake. I really love the way it looks. COMP Cams Thumpr cam, Hedman headers, 2.5″ exhaust and Flowmaster 40-series mufflers make it sound magical.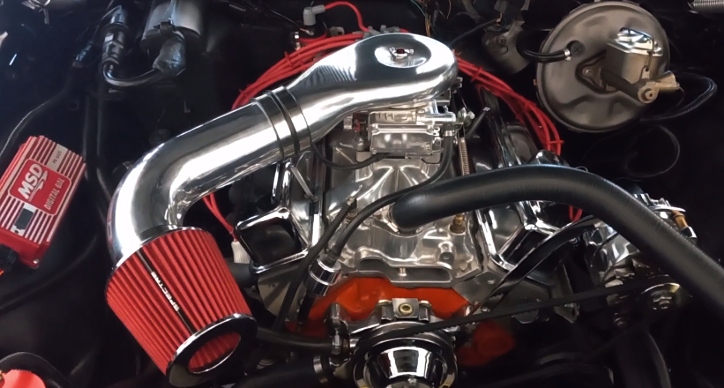 That's pretty much all I know about this 1968 Chevy Chevelle Malibu. The video below was filmed right after the owner had the muscle car detailed. Check it out to see this beautiful black bowtie all the way around and listen to its sweet sound. If you want to see more of the car in future, check him out on YouTube at 68Musclecar.
You May Also Like This Clean & Mean Chevy Chevelle Malibu Story