It was couple of months ago when Rob Staple emailed me some photos and info on his recently acquired vintage car treasure. A never restored all original 1967 Ford Mustang Fastback GT. A true survivor, which is probably the most preserved classic Mustang I have personally seen.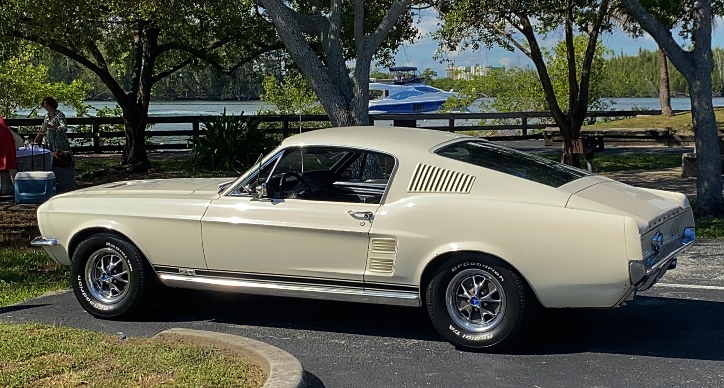 Owner of a '65 Fastback for about 5 years, Rob truly enjoyed riding the pony for 18 months. He was fascinated by the car and decided to study the Ford Mustang history. The 1967 Fastback soon became his new obsession.
Rob was subscribed to MyRod.com / Quality Classics email alerts for new arrivals and this 1967 Mustang Fastback GT caught his attention. The car was named "The Ghost" and it is a real time capsule. Check out the video filmed when the Mustang was still for sale and then read Rob's story below.
Rob Staple's 1967 Ford Mustang Fastback GT Story
I put a deposit on "The Ghost" in November of 2021. My plan was to fly to Dallas and drive the car home to Hollywood, FL from Roanoke, TX (approximately 1,350 miles). They did some things to bring the 1967 Mustang up to reliability, and in April of 2022 I went to pick it up. The pick up was documented by Michael Chance and his son Tyler. The video below ⇓
---
The drive home was awesome! I really got to know the car. A lot of thumbs ups and even people wanting to know if I wanted to sell it along the way.
---
After getting home I had my new old 1967 Mustang GT checked out by my mechanic. There were a few things that required attention, like the engine and transmission mounts, but otherwise the car is good. Possibly a clutch.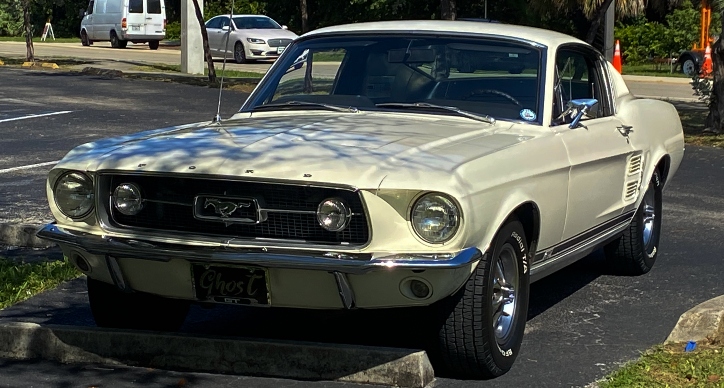 After having the car for a month or so the radiator drain plug popped out, so I put in a new OEM unit with a new water pump. Tightened up the steering, and the car rides great. While the 289 engine on both Mustangs provides surprisingly good pick up, the '67 Fastback rides and handles a lot different. It definitely feels like a bigger car.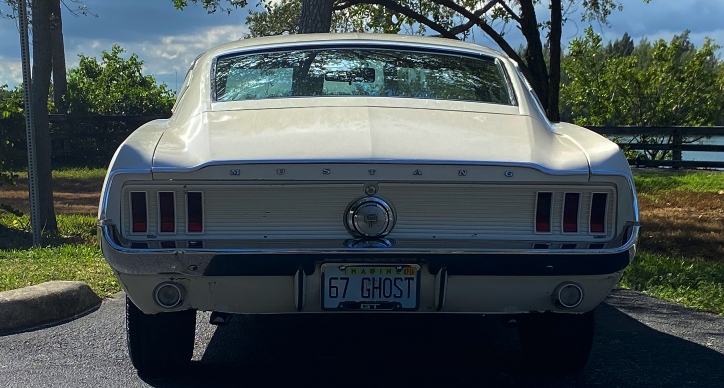 I was honored to be the headlining car for the AACA at the Miami International Auto Show Memory Lane exhibit in October. Looking forward to more AACA events.
Did You See Brent Casiglio's R-code Ford Mustang Story?