It's been a while since I featured a real Ford Maverick on Hot Cars, and I know you guys love them. This one lives 1/4 mile at a time and comes with a great story.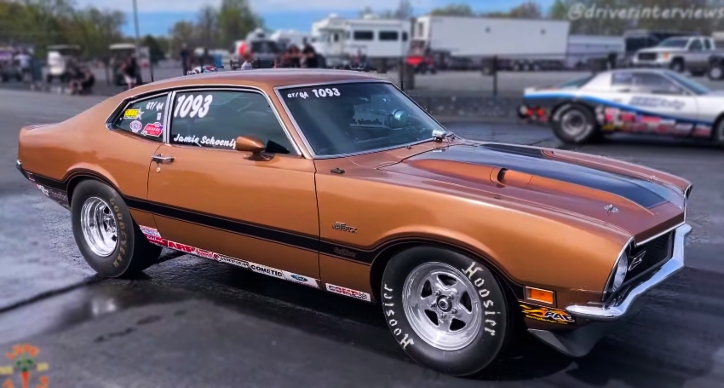 Born as a Grabber car with a 302 cubic inch heart back in 1972, this Ford Maverick has been in the same family since brand new. Purchased by the late Father and transformed into a race car in the 80's, the Maverick is very well preserved despite all the years at the track.
You might have seen the little beast appearing in The Dragtime News in the past. Freshly rebuilt, the 1972 Ford Maverick returns to the strip with Jamie Schoenly (one of the sons) behind the wheel entering the 2023 NHRA Super Stock class.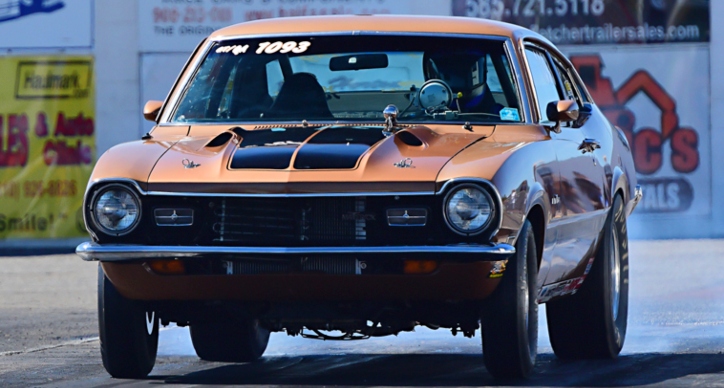 Obviously, the '72 Maverick has received some modifications in order to be competitive at the track. The cool thing is that Jamie still has all the factory parts and can put the car back to stock anytime he wants to. Did I mention, that's the original paint?
The original 302 has been swapped with a 289 V8 powerplant out of an early Mustang paired with built C4 transmission and 5.67 geared 9-inch Ford rear end. The '72 Maverick launches looking at the sky and runs high 10-seconds at 120mph on the 1/4 mile.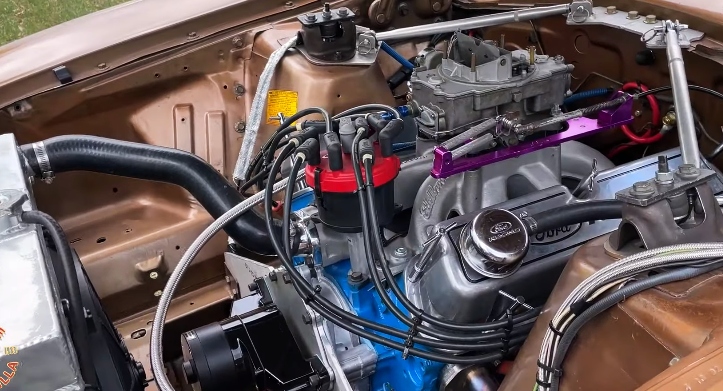 Bobby Fazio did a video interview with Jamie Schoenly at Cecil County Dragway. Check it out to learn more on the 1972 Ford Maverick and see some action.
Don't Miss on Hot Cars: Ford Maverick Dips Into the 8's