This 1971 Dodge Dart started as a 6-cylinder car, but it underwent a remarkable transformation into a powerful muscle car. With flawless Dark Blue Poly paint, Hotchkis suspension, and Mopar Police wheels, it boasts a stunning classic look. But it's the performance upgrades that truly set this beast apart.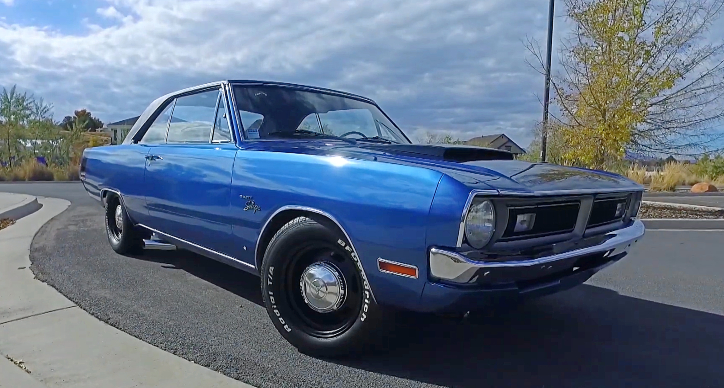 Under the hood of this '71 Dart Swinger resides a Mopar Madness-built 360 Magnum engine. With a 10:1 compression ratio and a displacement of 408 cubic inches, this powerhouse is mated to a rebuilt 727 transmission with a 3000-stall converter.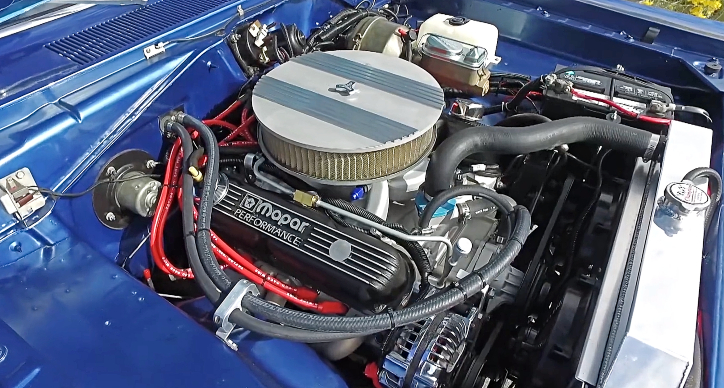 The engine features high-performance components like an Eagle crankshaft, H-beam rods, Mahle forged pistons, Edelbrock aluminum heads, and a Holley Terminator throttle body. Completing the setup are Comp Cam rocker arms, push rods, and camshaft, making this Dart Swinger a true Mopar powerhouse.
Play the EmotiveDirect video to see more of this 1971 Dodge Dart Swinger 408 build.
Did You See the Story of Ed Hardee's 1971 Dodge Dart 470 Stroker?