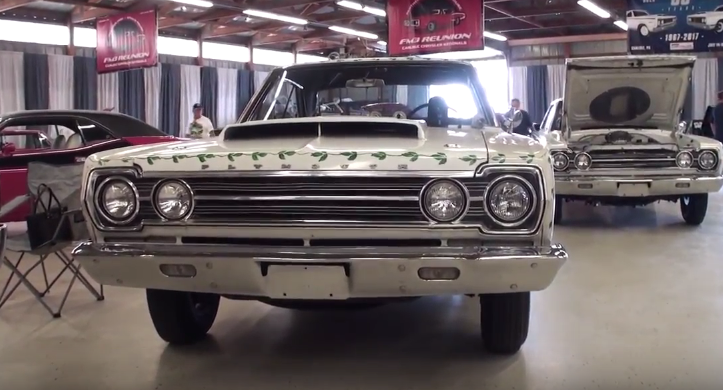 Original 1967 Belvedere II Drag Racer – What a Car!
One of the only 55 Plymouth Belvedere II cars that came out of the factory ready to hit the race track this Mopar known as the Poison Ivy is an amazing piece of American automotive history. It is powered by the mighty 426 HEMI V8 engine and is one of the 17 built with 4-speed manual transmission.
Dave & Anne Kriebel have acquired this 1967 Plymouth HEMI Belvedere II Super Stock about six months ago and have done a great job bringing it back to its original glory. Lou Costabile has interviewed the owners at the Carlisle Events so check out the video to hear all about this factory race car.