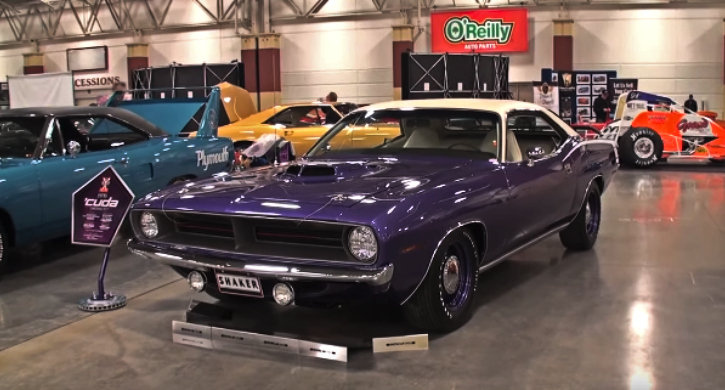 What started life as a 340 powered 1970 Plymouth Barracuda has been transformed into one spectacular Violet HEMI Cuda tribute packing a 472 cube Elephant from Ray Barton. Owner and builder of this remarkable muscle car is Kevin Plummer of "Plummers Mopars LLC" who bought it from an old lady back in 2017 and debuted his creation at the 2019 World of Wheels event.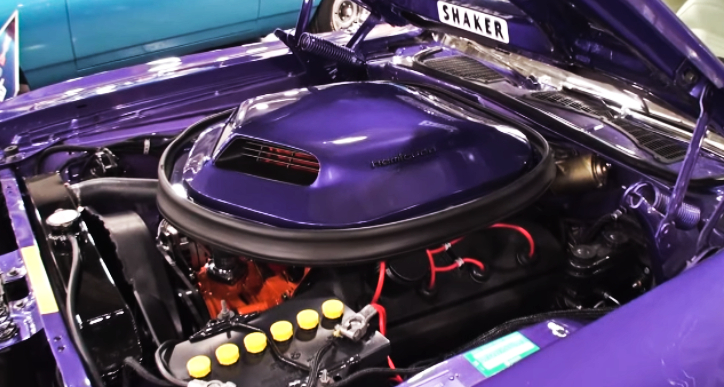 The tremendous body work and show quality Violet paint job on this 1970 Plymouth HEMI Cuda build are done by Andrew Balistreri of the Leonard Auto Body shop, the beautiful factory style White interior is done by Kasper's Inside Rides, the muscle car rides on suspension from Gerst and the Ray Barton HEMI V8 is mounted to Jerry Quaden built 4-speed with Sure Grip differential.
Check out the video to see this Plymouth HEMI Cuda tribute all the way around!
---
You May Also Like Mark Lambert's 1970 Plymouth Cuda Restomod
---