Curt Cepican acquires the 1969 Dodge Dart when he was 18-year old. The Mopar had a Slant 6 engine in it and was in pretty rough overall condition. Like most young guys he wanted a good looking and well performing ride to cruise around. Curt started working on it right away.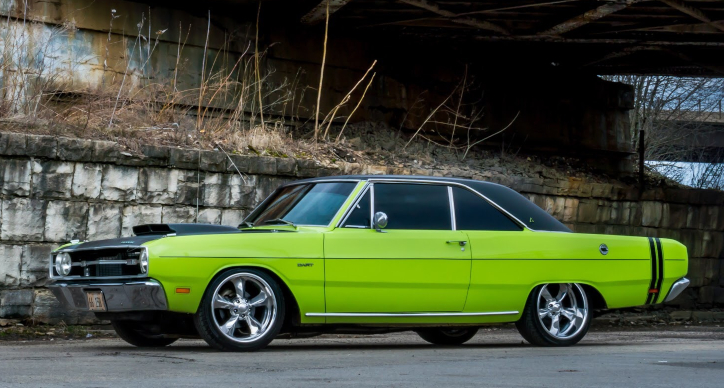 First thing he did was replacing the interior. Then he added disc brakes from a later model A-body Mopar and set his 1969 Dodge Dart on 16-inch Torque Thrust wheels. After driving it for couple of years the Slant 6 was already boring. It was time for the '69 Dart to get a new heart.
As Curt already had a few cars he decided to build the 318 V8 motor from his '74 Plymouth Scamp. That included a procharger unit he got from another car of his and throw it in the 1969 Dodge Dart. He also changed the wheels with 18-inch Boyd Coddington Smoothie 2 and put a built 904 transmission.
Before the 318 engine went into the 1969 Dodge Dart, Curt had it machined and assembled at a local machine shop in Chicago and did the rest of the work himself:
.30 over 318, stock crank, forged rods and pistons (8.6 to 1), performer RPM heads, edelbrock single plane intake, custom cam motion cam, pro systems 750 blow through carb, TTI step headers, 3″ exhaust, sumped tank, aeromotive A1000 fuel pump, Intercooled Procharger P600B with 15 PSI.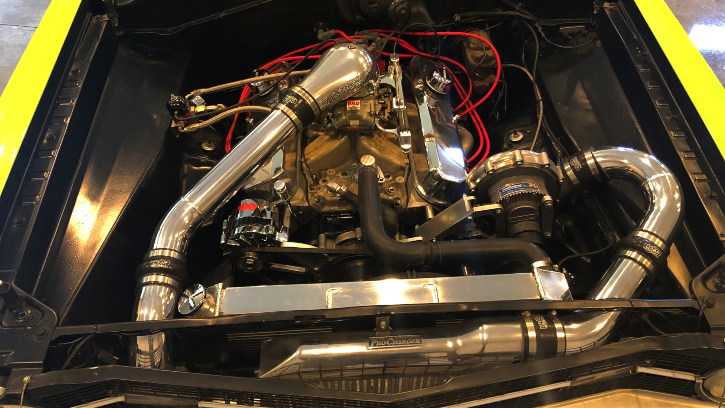 Owner of this beautiful 1969 Dodge Dart producing way over 500 horsepower for nearly 20 years, Curt still enjoys the Mopar. His little daughter loves going to local cruise nights with Daddy. "Maybe one day I'll let her drive it….maybe" said Curt with a smile on his face.
Check out the quick video I put together for Curt Ceprican's beautiful 1969 Dodge Dart. The Procharged 318 small block Mopar sound may surprise you. I love it.
Did You See Jake's Supercharged 496 Dodge Dart Story?