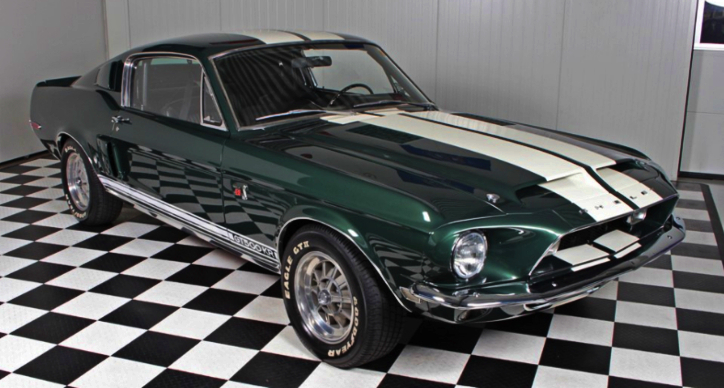 Although it has been fully restored this 1968 Shelby GT500KR remains highly original, it is very well documented and for sure one of the prime exmples of these classic Mustangs in existence. There were 1053 King of the Road Shelby GT500 muscle cars produced in 1968. Less than 50 were equipped with 4-speed, Black Deluxe interior and painted in Highland Green which makes this a very rare vehicle.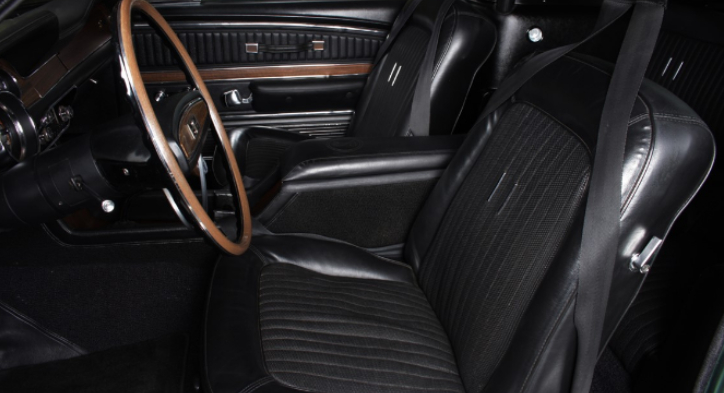 The powerplant of this 1968 Shelby GT500KR is a fully rebuilt to factory specs 428 Super Cobra Jet only enhanced with a higher grade camshaft. The 4-speed top loader trans, 9-inch heavy duty rear axle with 3.50 gears and anti slip differential are all correct as well.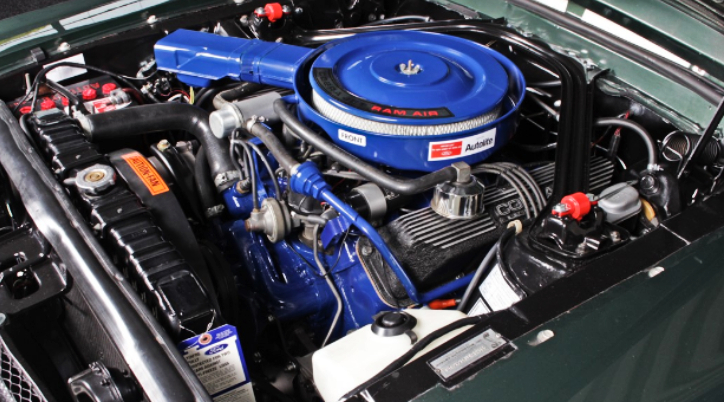 Hot Cars is by no means associated with the Pedal to the Metal shop based in the Netherlands. However, there is a very detailed information on this iconic and beautifully restored Highland Green 1968 Shelby GT500KR on their website so we thought the passionate Ford enthusiast would like to check that out after watching the video.
---
You May Also Like Jason Terry's 1967 Ford Mustang 347 Stroker
---