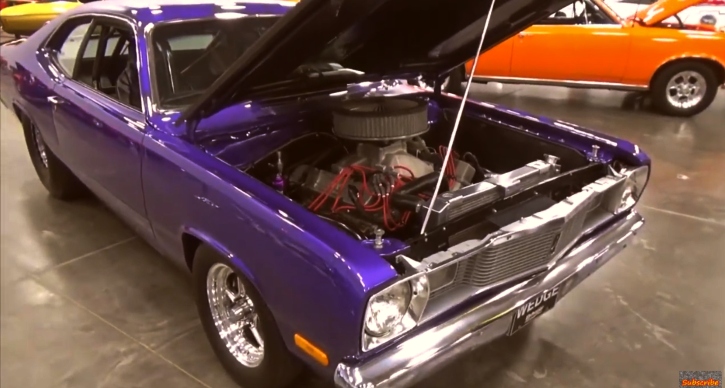 Acquired this 1975 Plymouth Duster back in 2002 as a turn key drag car, George has kept it like that until the summer of 2016 when he started the restoration and recently completed it. The result is a gorgeous Pro Street Mopar painted in 2016 Dodge Challenger color and sitting on Billet Specialty wheels giving it a very cool stance.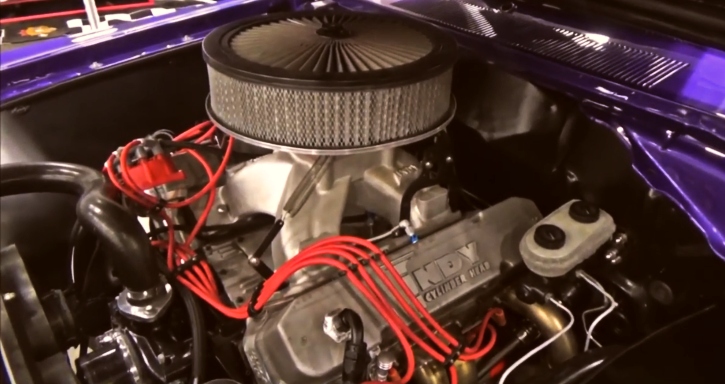 The interior of the 1975 Plymouth Duster is race prepped as the rest of the muscle car, the motor is a World Block 572 cube V8 with Indy heads producing 930 horsepower and 840 pounds of torque sent through 3-speed TorqueFlite tranny with T-brake and stall converter. George currently drives the '75 Duster on the street and have plans to start drag racing it.
Check out DreamGoatInc's video to see this beautiful Mopar all the way around!
---
You May Also Like the Plymouth Duster "Miss Behaven"
---