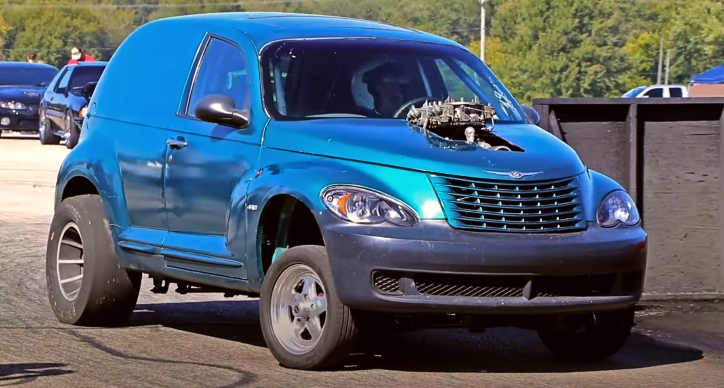 The Chrysler PT Cruiser is one of those vehicles you either love or hate. I personally never liked them, but this thing is definitely wicked. It's not a full blown race car, but a gasser built on budget by someone who doesn't have piles of cash, but enjoys having fun at the track. It sports a 440 V8 with 6/71 Blower on top and runs 11-seconds on the 1/4 mile. Some will say this ET is nowhere near impressive for a Blown 440 car, but again this is a budget build, it was its first time at the track running only 6 pounds of boost, and it had some shifting issues.
Check out my man James Hrovat's video to see this Chrysler PT Cruiser drag racing at Byron.
---
Did You See SGT Scott Graham 440 Powered Barracuda Race Car Story?
---