Pat Fleischman is not just the owner of this Paxton Supercharged F-code 1957 Ford, he is also the builder, and added few tweaks to make it faster and more reliable. His plain Jane sedan is still as intimidating as it was back in the day.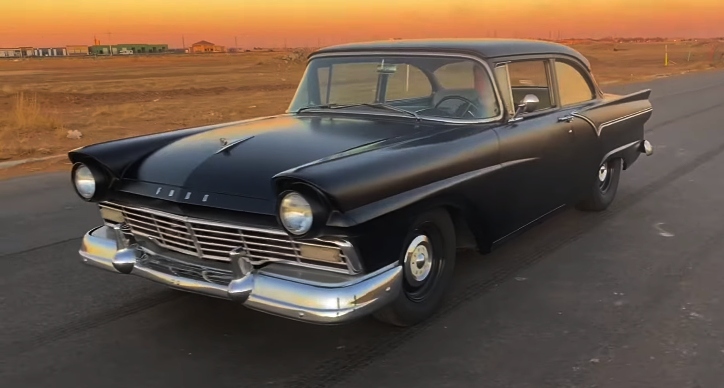 The menacing black 1957 Ford F-code retains its original 312 Y-block with few upgrades increasing the cubic inches to 352. The factory Paxton supercharger also has some enhancements, and the power is controlled by Tremec TKO trans.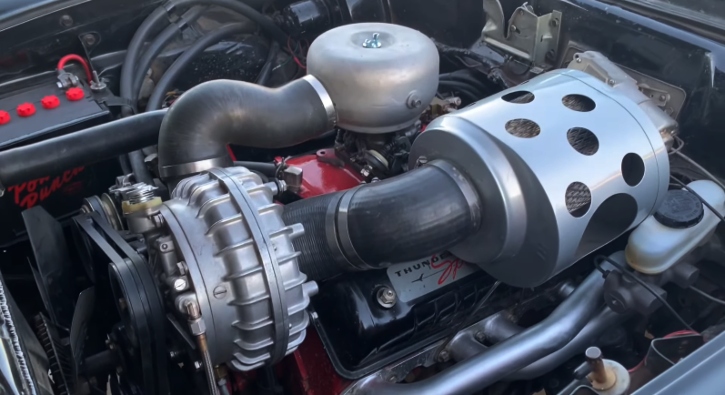 Check out the Diss Repair video to see all about Pat Fleischman's F-code 1957 Ford build. Make sure you watch until the end, I'm sure you're going to love how hard that Ford pulls every time he grabs a gear and the front end comes up.
Did You See the 700 Horsepower Custom Built '57 Ford Story?