Paul Puleo attracted a lot of attention with his super clean 1967 Chevy C10 truck at Byron Dragway. Built for street and strip, great for show and go, the short bed fleetside pick up has no problem running mid 10-seconds 1/4 mile on conservative tune with Mickey Thompson ET street radials at the back.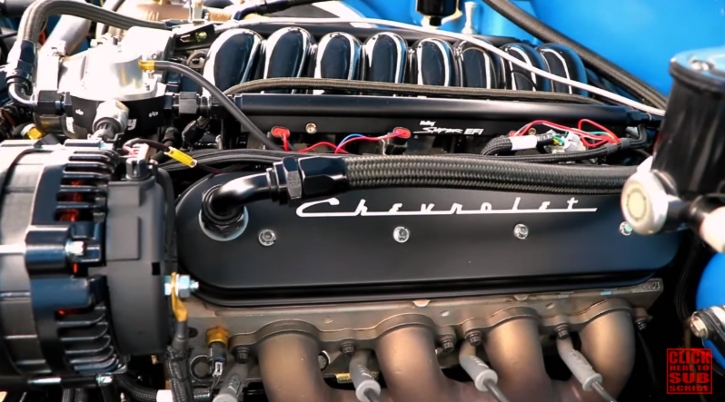 Paul's 1967 Chevy C10 sports 6.0 liter LS powerplant boosted by 80mm Borg Warner turbocharger and paired with GM 4L80-E transmission and 3.70 geared 9-inch rear. My man James Hrovat filmed it pulling couple of 10-second passes, and it looks like 9's won't be a problem when the truck gets dialed in.
Check out the video from Byron Dragway to see this stunning 1967 Chevy C10 in action.
Don't Miss the Super Clean Crazy Fast Full Size Chevy Truck "MAXIMUS"