The cool gang from the famous "Scooby Doo" TV show have been searching for weird phenomena to solve for more than 5 decades traveling around in their cool van known as "The Mystery Machine."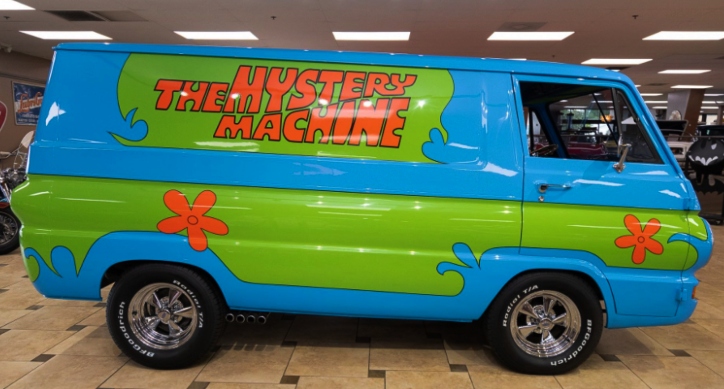 Some say the van was a Chevy, while others believe it's a Mopar. There is no official consensus, but this 1965 Dodge A100 recently sold at the Ideal Classic Cars is definitely a great tribute to "The Mystery Machine." By the way if you are on the market for a van, you can get access to its full history by doing a reg van check.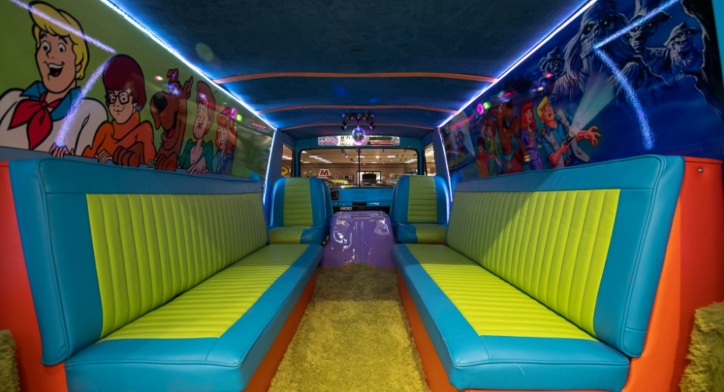 With a cool paint job and rolling on a set of Cragar S/S wheels, this 1965 Dodge A100 probably turns more heads than a Lambo. The fully custom interior is as cool, and the power comes from a Big Block Mopar.
Play Ideal Classic Cars video of "The Mystery Machine" Dodge A100 van.
You May Also Like the Blown Big Block Chevy G10 "Boogy Van" Story