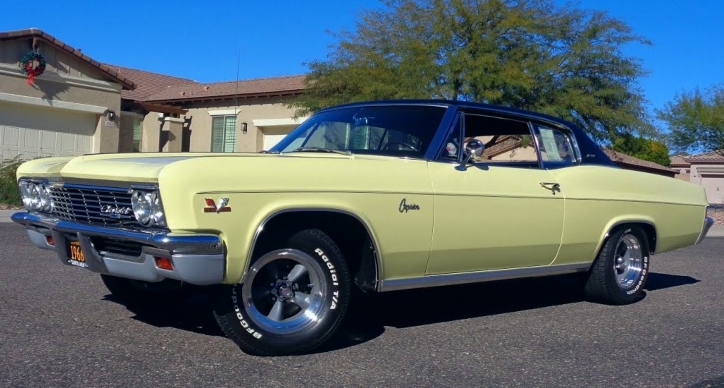 Owner of some very nice classic cars Rick Eckenrode and his family live in the Suburbs of Phoenix, AZ and they can enjoy them all year around. He acquired this Lemonwood Yellow 1966 Chevy Caprice a little over 5 years ago, and shares it became his favorite toy as well as the most maintenance free hot rod he ever had.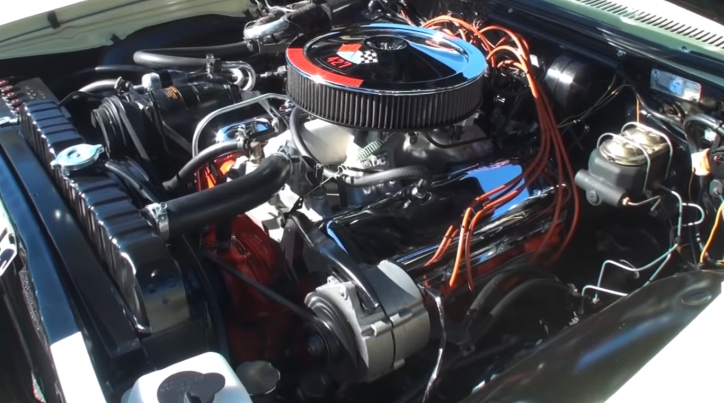 The 1966 Chevy Caprice is not 100% stock, but the American Racing wheels and couple of Day Two mods like the intake, Holley four barrel carburetor, and chrome valve covers, does not ruin it at all. It is a great cruiser, and the potent 427 Big Block powerplant advertised at 390hp allows it to get out of its own way when you need it.
Play my Lou's video to see Rick's Chevy Caprice 427 story and go for a ride at the end.
You May Also Like Busa's 1966 Chevy II Nova Build Video