Today we are going on a trip to New Zealand, where this beautiful 1970 Plymouth GTX 440 6BBL was imported almost 5 decades ago. Used and abused by many during the years, the B-body Mopar was restored to its original glory, and is in Geoff's possession since 2018. Check out the video we put together for him, and read more below.
When Roger Lang was introduced to the Plymouth GTX, the car was sitting on blocks and hosting dead spiders. As a Mopar nut, he felt the need to resurrect it, and a deal was soon struck. He trailered the car home, and what started out as a few minor repairs, snowballed into a full rotisserie restoration.
As one of only two genuine 1970 Plymouth GTX cars in NZ, and a factory In-Violet Mopar, Roger really wanted to do the restoration right. He faced number of challenges, but after many sleepless nights, with the help of some of the top Kiwi gearheads, the job was done.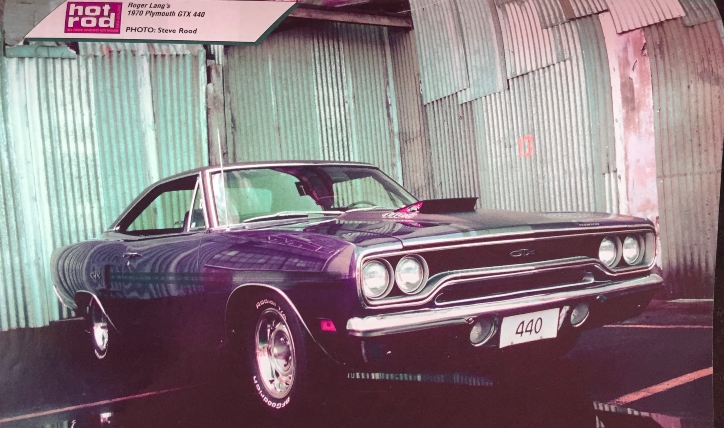 The 1970 Plymouth GTX 440-6 finished 3rd in the Master Class at the 2002 Concours d'Elegance, it won People's Choice award in 2004, and was featured in the New Zealand Hot Rod Magazine in 2005. Twenty years later, still looks, sounds, and runs amazing.
Current owner Geoff Rudings shares the 1970 Plymouth GTX had four color changes in its life; Light Blue, Satin Black, Gloss Black, and Red. During the restoration it was treated to a full bare metal inside and out, epoxy coating, then painted in its factory (FC7) In-Violet.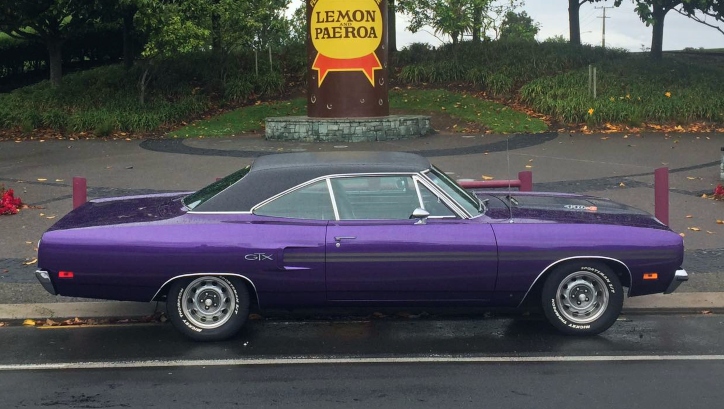 The 1970 Plymouth GTX engine specs: 10.0 to 1 compression, TRW power forged 440+ .030″ pistons, Competition hydraulic cam (0.549 lift intake, 0.532 exhaust), resized and balanced rods, crank, flywheel, and clutch as a unit, original 904 cast iron heads.
The power is transferred through pistol grip shifted 4-speed manual trans and 8¾ rear end with 4.11 gears. Geoff Rudings had the 3×2 barrel Holley carbs refurbished and bought a new alloy manifold, which are soon to go on his In-Violet 1970 Plymouth GTX.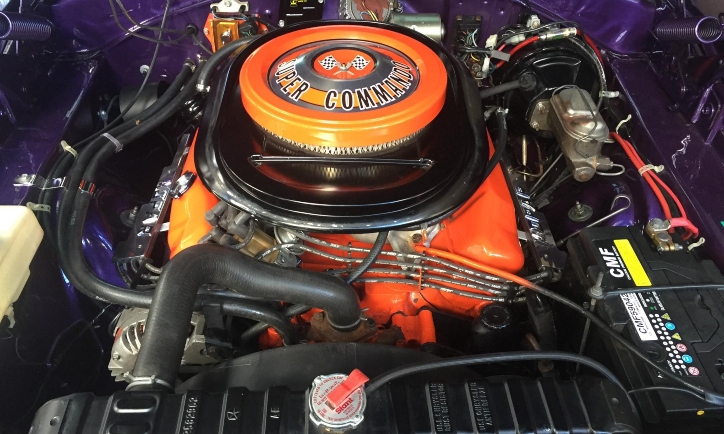 Did You See the Story of Ronny Förster's Plymouth Sport Fury?