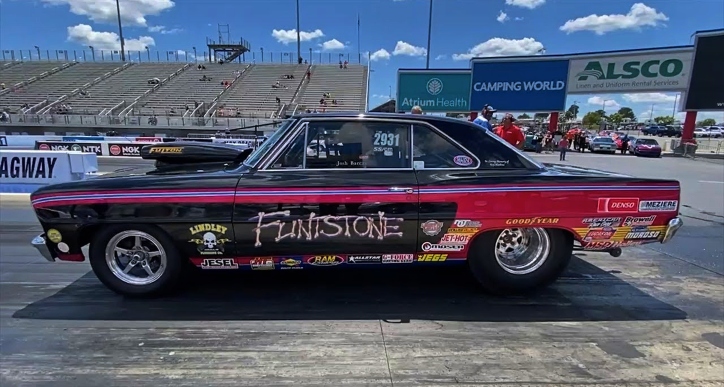 The "Flintstone" Chevy II Nova has been in the family since the early 80's. Entertaining the drag racing enthusiasts for decades, the Super Stock Deuce is legendary in the North Carolina area.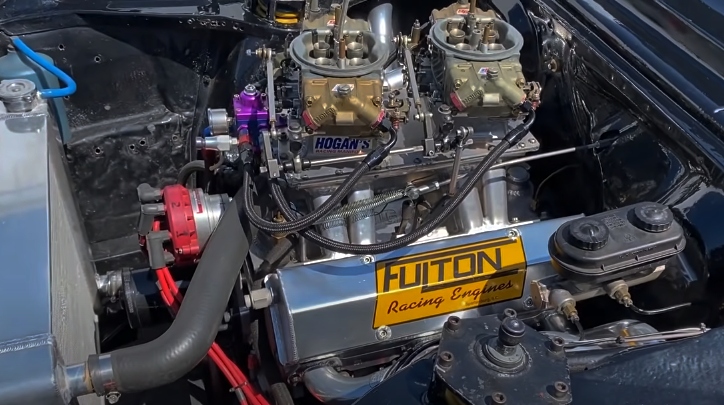 Jimmy Barczy and Grandson Josh have earned people's respect not only by running fast, but by being very humble and helpful during the years. Check out the NHRA video interview, and then watch the "Flintstone" Chevy Nova run below.
Grandson Josh has been dreaming about getting behind the wheel since he was 3-years old, and Jimmy Barczy is very proud of him. The "Flintstone" Nova packs a Fulton Racing Engines 316 V8 paired with a Liberty 4-speed, and Josh knows how to handle the high RPM stick shift car. Play the Class Racer video to see the Super Stock Chevy doing a quick 5-seconds 1/8 mile pass.
Did You See John's Show Stopping 454 Chevy Bel Air Video?