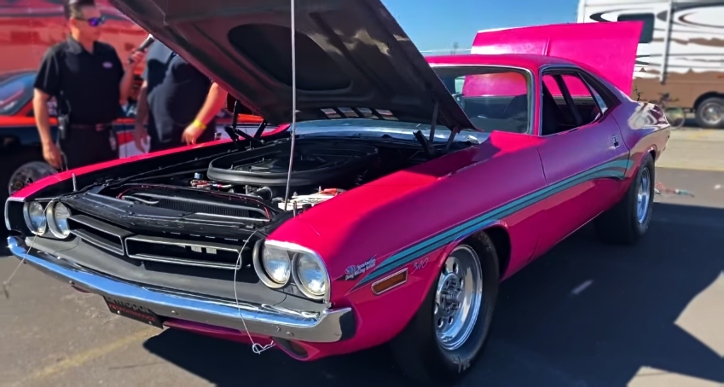 Sante Grossi has many years at the race track, but he was not always a Mopar guy. His high school ride was a '69 Camaro, which Sante transformed into a Stock Eliminator and raced until he blew up the engine. That is when the bowtie chapter of his life ended.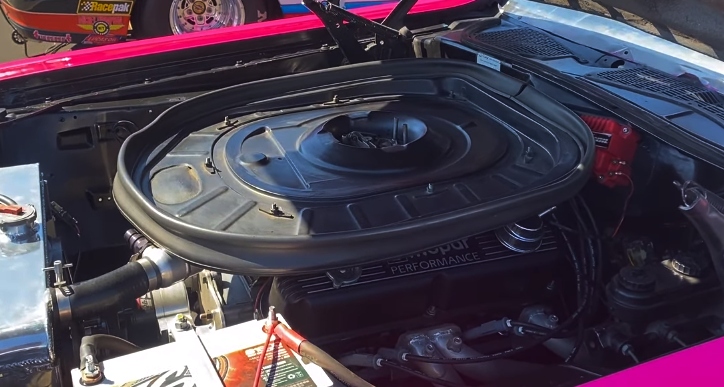 Sante purchased this Panther Pink 1971 Dodge Challenger from fellow racers Steve and Linda Meyer, and campaigns it for more than two decades. The PMR Race Cars built Mopar sports a 340 four barrel paired with manually shifted 3-speed automatic and runs consistent 10-seconds on the 1/4 mile.
Check out the NHRA video to see the Stock Eliminator 1971 Dodge Challenger up close.
Did You See the Video We Did on Ray's Dodge Dart Race Car?