Campaigned by Jack Chrisman in the 60's, this 427 SOHC powered Mercury Comet is a remarkable piece of drag racing history, which is still alive. In fact, many would consider the Sachs & Sons Comet the first funny car.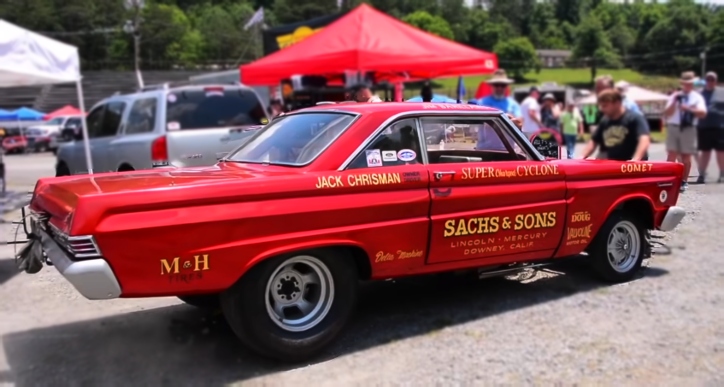 Being a drag racing pioneer, Jack Chrisman wanted the power of a dragster combined with stock look. His Mercury Comet was the first factory appearing car to run on nitro methane and sports a supercharged 427 SOHC engine.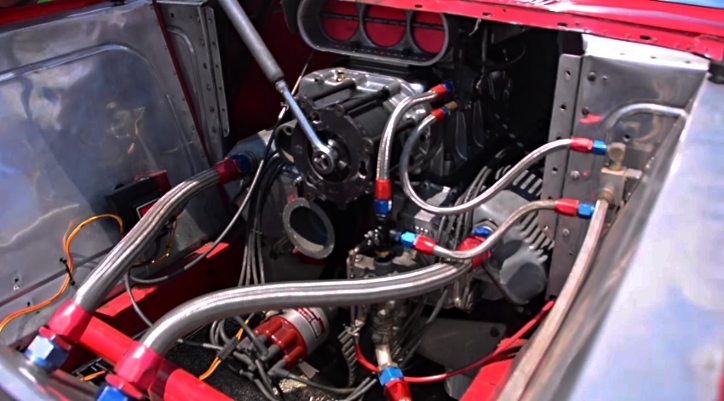 The Mercury Comet was fully restored in the 80's by Jim Barillaro and campaigned in Nostalgia drag racing events for while. It is still in great health, living in East Tennessee, and Jim's two sons are touring the beast.
Check out Hot Rod Hoarder's video to hear the snarling supercharged 427 SOHC engine.
You May Also Like the Original Owner Mercury Comet Race Car Story