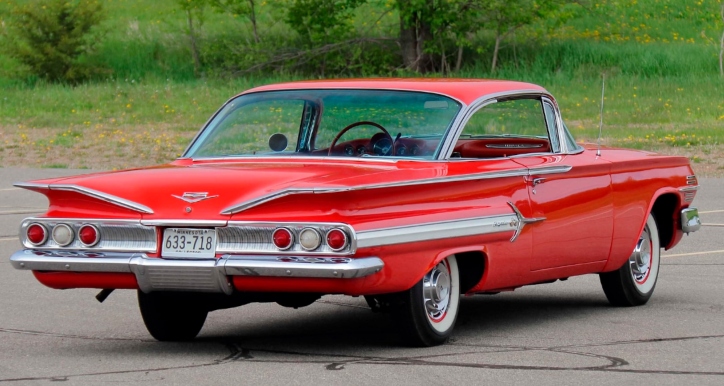 Normally when we feature one of these Chevrolet classics from the 60's the conversation is about style and how great were car designers back then. Well, this bowtie is as pretty as any other 1960 Chevy Impala, but it is also a monstrous drag car.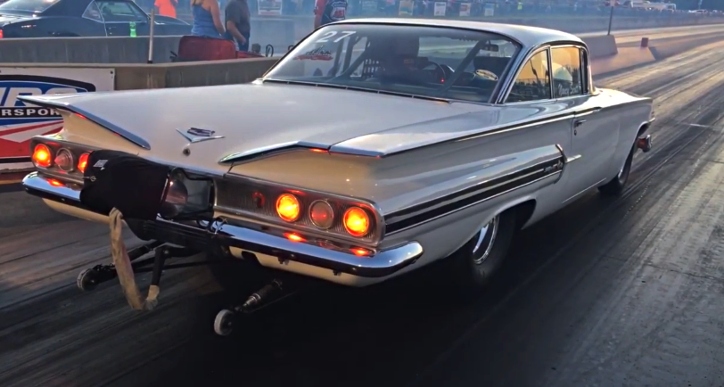 In case you did not read the full headline, the wheelie bars and parachute you see on the photo will tell you this 1960 Chevy Impala is no slouch. It packs a naturally aspirated 632 Big Block V8 on which the owner spent $40,000 to make it push 1,350 horsepower. It ran 8.55 on the pass you are about to see, but the owner shares his best ET is 8.05@162mph.
Play the video to see this wild 632 Big Block 1960 Chevy Impala flying down the 1/4 mile.
Don't Miss The Amazing Story of Dan Gurney's Chevy Impala