I understand not everyone loves the 1962 Plymouth Valiant looks, but drag racers used to call these Slant 6 powered Mopars "leaning tower of power" for a reason back in the day. Running 11 seconds on the 1/4 mile is quite impressive, so I thought I will share this video with you.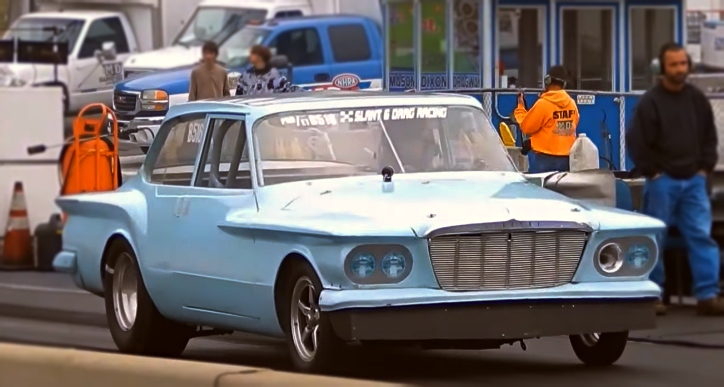 Ryan Covalt, owner of the 1962 Plymouth Valiant shares the car sports a 13.5 to 1 compression ratio 225 block with Triple Weber 2 barrel side draft carbs set up. The Slant 6 has a lot of head work done and is also dressed with Wiseco pistons, K1 connecting rods and .615 lift cam. What looks like a turbo intake where the bright light headlight should be is actually a cold air pipe ducted to a sealed box around the carbs and intake. So yeah, the Slant 6 Valiant runs flat 11's on muscle.
Play Hyperpack's video to see Ryan Covalt's 1962 Plymouth Valiant running couple of passes.
You May Also Like the 8-Second Plymouth "Barbie" Duster Story