Street driven 1969 Mustang with cool old school look fitted with arguably the greatest Ford V8 powerplant, this is the true definition of American hot rod. The pony still required some work at the time, but listening to the 427 engine music and watching CJ Shaker banging gears was a thrill.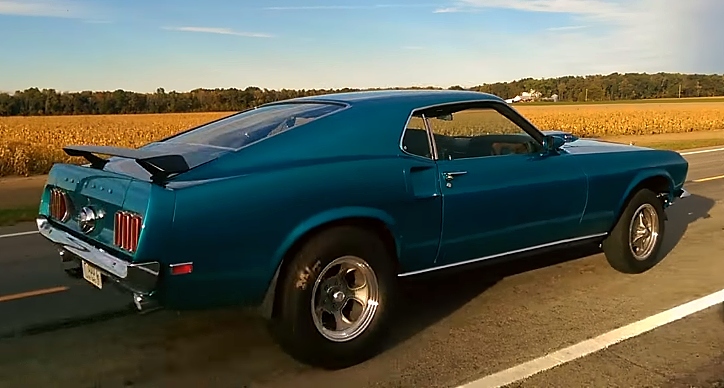 Dressed with medium riser heads, solid lifter cam and dual 600CFM Holley carbs, the 427 side oiler is estimated at around 500hp. Hooker headers and Borla ProXS mufflers are making its voice great. Play the first video to quickly see the '69 Ford Mustang and scroll down for the fun part.
Ford's Mighty 427 Side Oiler Sound
How did you like those Team III vintage style wheels? I told you it's old school cool. The '69 Mustang also sits on CalTracs. The 10.5 to 1 compression 427 side oiler powerplant is connected to top loader 4-speed and Detroit locker with 3.89 gears.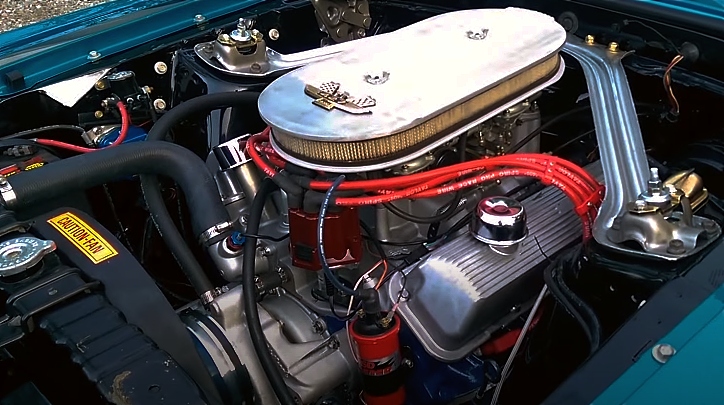 You will notice CJ Shaker has some challenges getting traction on the first run. He did better the second time, and this thing sounds amazing at the higher speeds. Turn up the volume, hit the play button and enjoy watching the '69 Mustang banging gears.
Did You See the Home Made '69 Ford Mustang 427 Race Car Story?