Here we are again with Matthew Taylor of American Mustangs to check out one cool 1969 Mustang. Featured in Hot Rod Magazine back in the 80's, this bad boy has been sitting in a garage for 25 years before Matt acquired it in January of 2023. It has tough look and Ford's romper stomper 427 Side Oiler engine under the hood.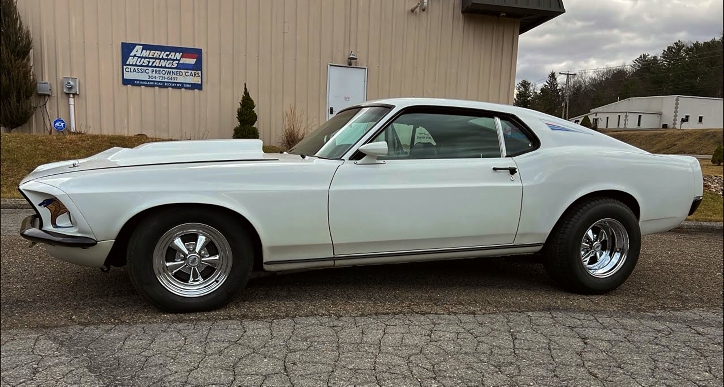 The 1969 Ford Mustang still rocks all its original sheet metal. There are some custom touches here and there. Not a big fan of the smoothed side scoops, I thought everyone loved those on the '69 Fastback quarter panels. The hood scoop looks cool though, and the stance is right. Can't go wrong with a set of staggered Cragar's.
Ford's Mighty 427 Side Oiler Tunnelport Engine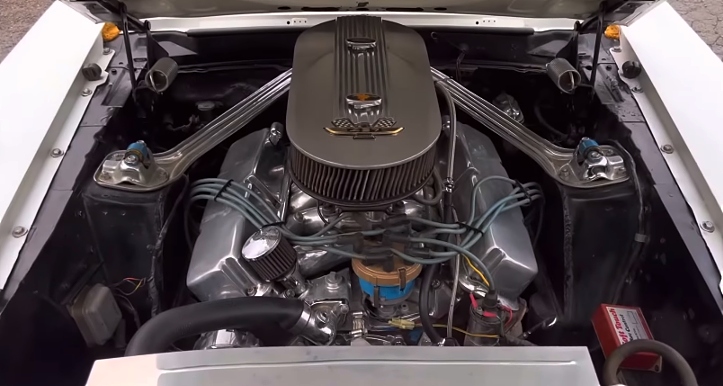 Now, let's get to the fun part. What's powering this 1969 Ford Mustang is a 427 Side Oiler engine with tunnelport heads and single plane 2×4 intake. The tunnelport heads were developed for high RPM's and never installed on production cars. Ford did well in NASCAR races using tunnelports, prior to the Boss 9 introduction. Not sure how streetable would be this '69 Mustang, but the engine sound great at idle.
The Ford Mustang goes by the name "Money Trap". Maybe someone went broke building this beast back in the day. I guess we will never find out. Check out American Mustangs video to see more and of course hear the 427 Side Oiler V8 song.
Did You See Ed's 600hp 1969 Ford Mustang 347 Stroker Story?