If you are a regular visitor of Hot American Cars, you already know how much I like to watch those little birds flying down the track. Being very light and fairly cheap, the Falcons are becoming more popular among drag racers nowadays, and this 1965 Ford Falcon is a perfect example.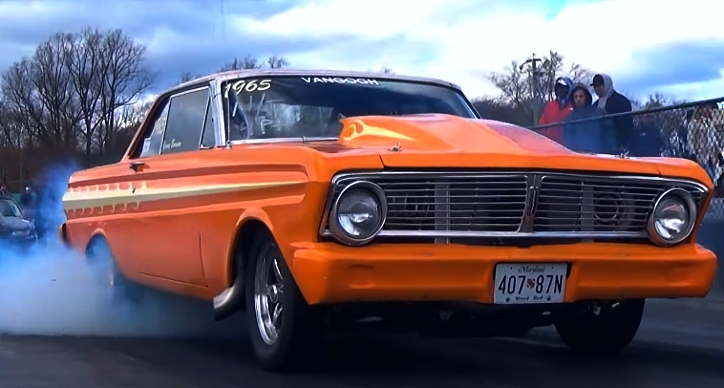 This particular 1965 Ford Falcon is not a recently acquired car. In fact Jimmy Bowman owns it for more than two decades. Changing variety of set ups during the years, Jimmy has managed to transform it from a 12-second bird to a wild beast running mid 7's.
The current set up is a Roche Racing Engines built Small Block Ford V8 boosted by a pair of BorgWarner turbochargers. As Jimmy likes to say: "When air goes in, happiness comes out"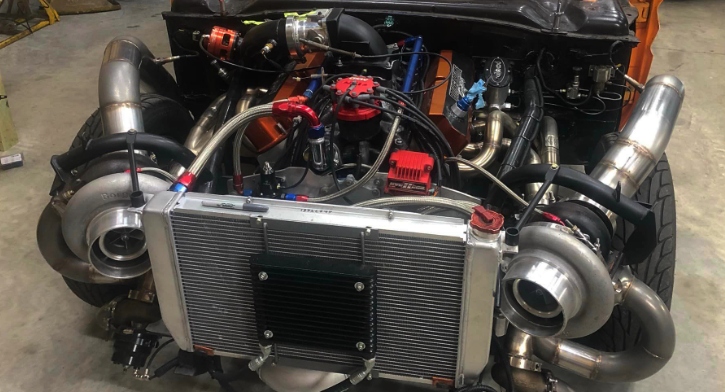 Zlumlord filmed Jimmy Bowman's Twin Turbo SBF 1965 Ford Falcon doing couple of hits at the recent Fall Brawl car show. It was a N/T drag racing event, so no times are shown, but you will get a good idea of how quick is this thing.
Did You See the 1965 Ford Falcon Former Drag Car Story?