Here is another nice story about another saved classic. The 1969 Ford Mustang was sitting behind a shop with rusted floors and no powertrain for years. Purchased in 1986 for $150, the Stallion has been drag raced for almost 35 years and counting.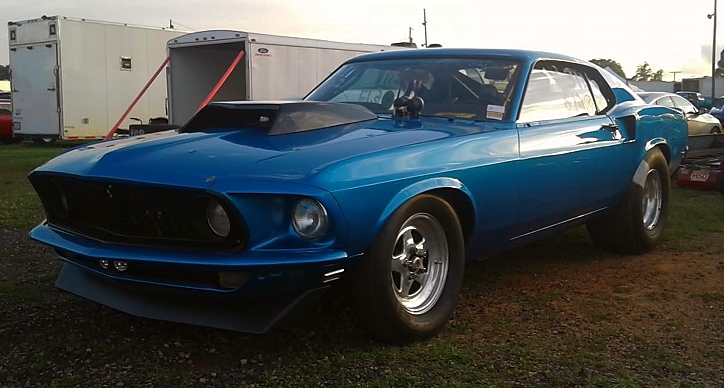 The Story of Ron Silvey's 1969 Ford Mustang
Working on the 1969 Ford Mustang with his brother, Ron had it at the track as quick as possible. The pony was born as an F-code, but received a 390 FE powerplant with 4-speed Top-loader combo. It was a bracket race car running low 7's on the 1/8 mile until it got wrecked in 2005. It was time to take it to the next level.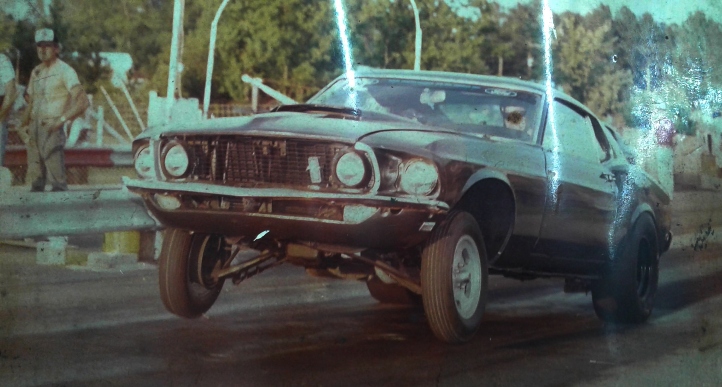 Between 2006 and 2012 Ron and his brother pretty much rebuilt the whole car. They added a 12-point roll cage, motor plates, and notched shock towers. Blueprinted front suspension was installed along with rear ladder bars with coil over shocks, and wheel tubs to the factory frame rails. Next task was to reduce as much weight as possible without ruining the character of the 1969 Ford Mustang.
The body is all steel with the exception of the hood and bumpers. All the glass including the roll up windows are stock. With a weight of 3280lbs the 1969 Ford Mustang was ready to race. Ron and his brother did everything in house, apart of the body work and paint. Fellow racers helped with that part.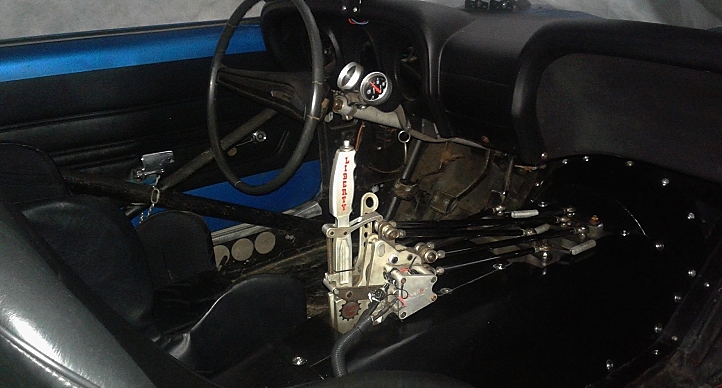 The 1969 Ford Mustang Current Drivetrain
Today Ron's Mustang packs a Ford 460 Big Block bored .060 and stroked to 4.150 that makes it a 509. 12.3:1 compression D1VE 2-bolt block. D2OE Police Interceptor heads ported to flow 320/210 with 2.250/1.760 valves.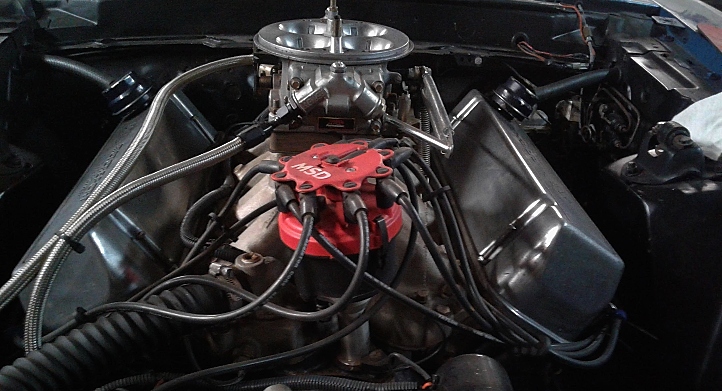 Bullet solid roller cam, eagle 4.150 stroke crank, .060 Ross dome pistons. Eagle 6.800 rods. Kaase Big Block Ford oil pump, canton pan modified to clear steering. Comp cams SS rockers, FMS 429 Dominator intake, 1050 carb, MSD ignition.
The power is controlled with Titan Speed twin disc billet clutch. Lakewood bellhousing, Liberty Equalizer 5-speed. Ford 9-inch with 5.29 rear gears and 35 spline Moser axles. The '69 Mustang relies on Wilwood disc brakes on all 4 corners.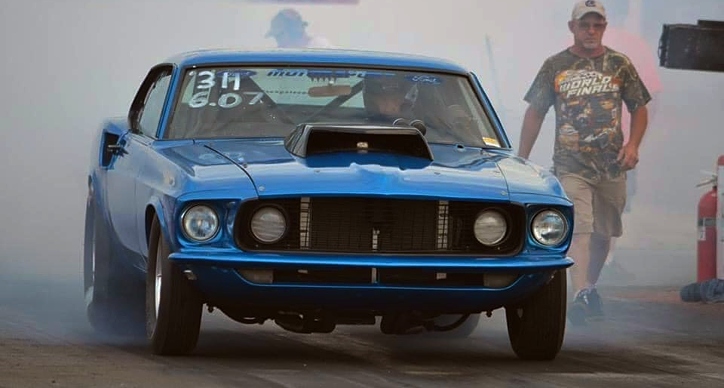 "My heart is in heads up racing, but it has become too expensive to go that route. I really dig the early Pro Stocks (70-72) and how they had to use factory parts to run fast. A stick car is the most fun you can have behind the steering wheel. Rev it up to 6000rpm drop the clutch and then pull 2nd with the wheels in the air".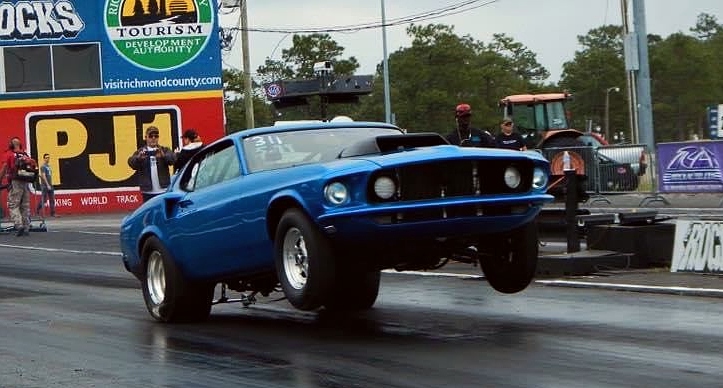 Ron shares that he has got limited success with the 1969 Mustang. Mostly doing it for fun, his best ET is 5.89 at 117 mph. For the last 10 years he races with the Classic Gear Jammers usually making about half the races.
---
Any day at the track that I jam some gears and a few rounds is success.
---
Don't Miss the Home Made 1969 Ford Mustang Race Car Story